Order of Blacklight Chronicles Books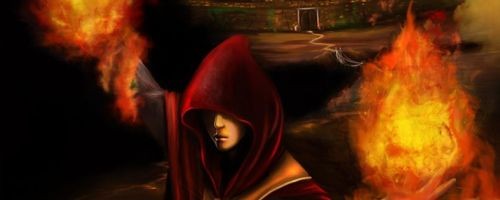 The Blacklight Chronicles is a series of epic fantasy novels by American novelist John Forrester. For centuries, mages perfected magic at the Order of the Dawn. Mastery over fire, wind, and storm. They live in the last free city in a world plagued by dark sorcerers.
John Forrester began his Blacklight Chronicles series in 2011 with his debut novel, Fire Mage. The series is currently ongoing. Below is a list of John Forrester's Blacklight Chronicles books in order of when they were first released (which is the same as their chronological order):
Publication Order of Blacklight Chronicles Books
| | | |
| --- | --- | --- |
| Fire Mage Reborn | (2011) | |
| Sun Mage | (2012) | |
| Shadow Mage | (2012) | |
| Dragon Mage | (2013) | |
| Star Mage | (2014) | |
| Death Mage | (2015) | |
| Origin Mage | (2017) | |
If You Like Blacklight Chronicles Books, You'll Love…
Blacklight Chronicles Synopsis: Fire Mage by John Forrester is the first book in the Blacklight Chronicles series. For hundreds of years, mages have mastered their magic at the Order of the Dawn. Their home is the only free city remaining in a world dominated by dark sorcerers. Talis Storm and friend Mara discover a terrible secret. The Jiserian Empire has targeted their city for attack. An army of undead soldiers. Flying necromancers. None have ever survived. When a surprise aerial invasion hits the Order's temple, Talis casts fire magic for the first time. But his spell is wild and does more harm than good. Sorcerers try to capture Talis and Mara. They flee into the temple crypts. Awoken from an ancient rest, a fallen champion slays the sorcerers and gives Talis a legendary map. The map leads them on a quest to discover the lost temple of the sun. To save his city, Talis must discover the power of magic locked away inside the ancient temple. And become a true fire mage.
Order of Books » Characters » Order of Blacklight Chronicles Books