Order of Chanur Saga Books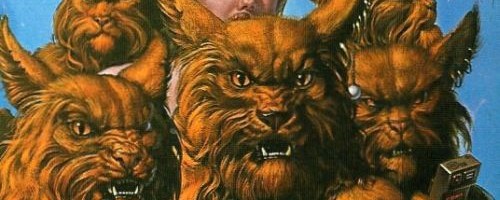 The Chanur Saga is a series of science fiction/space opera novels by American author C.J. Cherryh. The series is set in Cherryh's Alliance-Union universe on the other side of Earth from those novels. The series deals with the linguistic and psychological differences between the various civilizations featured, such as how the seven races who inhabit the area of space known as "The Compact" learn how to deal with a new race of alien called "the human." The books also contain a commentary on gender politics, flipping the gender roles around.
The Chanur series consists of five novels, beginning with The Pride of Chanur (published in 1981) and ending with Chanur's Legacy (published in 1992). The first and final novels in the series are standalone novels, while the middle three (Chanur's Venture, The Kif Strike Back & Chanur's Homecoming) must be read sequentially. Below is a list of C.J. Cherry's Chanur Saga books in order of when they were first released:
Publication Order of Chanur Books
| | | |
| --- | --- | --- |
| The Pride of Chanur | (1981) | |
| Chanur's Venture | (1984) | |
| The Kif Strike Back | (1985) | |
| Chanur's Homecoming | (1986) | |
| Chanur's Legacy | (1992) | |
If You Like Chanur Saga Books, You'll Love…
Chanur Saga Synopsis: In Chanur's Homecoming by C.J. Cherryh (book four of the Chanur series), When the alien race known as the "humans" first entered Compact space, the balance of power between the seven Compact races became disrupted. The only human to survive is Tully, who receives shelter from Pyanfar Chanur and her crew of hani. Meanwhile, a potential interstellar war may be brewing… Can peace be achieved by these eight completely different and barely compatible races?
Shop Worldwide: Amazon.com | Amazon.co.uk | Amazon.ca
Order of Books » Characters » Order of Chanur Saga Books