Order of Alliance-Union Books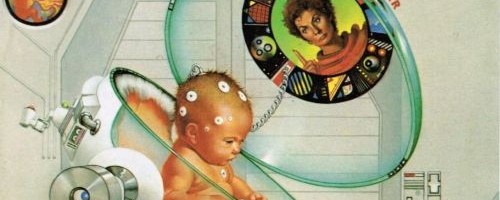 The Alliance-Union Universe is a series of science fiction novels by American novelist C.J. Cherryh. The novels set in this universe range between space opera and hard science fiction. In the series, space stations have been privatized by the Sol Corporation, and are being built increasingly further away from Earth. Those stationed at the various locations all eventually develop their own unique identities and cultures. Tensions develop and some of the colonists break off of the Earth Company and begin to engineer an army of clones, which starts a war between the Company and the independent Union.
C.J. Cherryh began her Alliance-Union series in 1978 with the novel Kesrith. The series is currently ongoing. Although we have listed both the publication and chronological orders here, the majority of the novels in the series can be read in any order; the exceptions being Hellburner before Heavy Time and Cyteen before Regenesis. It must also be noted that several of Cherryh's other novels, stories and series – including the Hanan Rebellion, Chanur, Merovingen Nights and Morgaine series – are also set in the universe. Only the main sequence novels in the universe have been listed. Below is a list of C.J. Cherryh's Alliance-Union books in order of when they were first released (and in chronological order when necessary):
Publication Order of Faded Sun Trilogy Books
Publication Order of Era Of Rapprochement Books
Publication Order of Company Wars Books
Chronological Order of Company Wars Books
The novels Heavy Time and Hellburner are the first two novels in the series in chronological order. The rest are the same as the publication order.
Publication Order of Cyteen Books
If You Like Alliance-Union Books, You'll Love…
Shop Worldwide: Amazon.com | Amazon.co.uk | Amazon.ca
Order of Books » Characters » Order of Alliance-Union Books