Order of Country Roads Books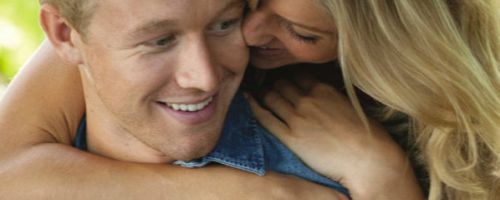 Country Roads is a series of contemporary romance novels by American author Shannon Richard. Country Roads is a series of standalone romances that are based around the town of Mirabelle, Florida.
Shannon Richard began her Country Roads series in 2013 with the novel Undone. Below is a list of Shannon Richard's Country Roads books in order of when they were originally released (which is the same as their chronological order):
Publication Order of Country Roads Books
| | | |
| --- | --- | --- |
| Undone | (2013) | |
| Undeniable | (2013) | |
| Unstoppable | (2013) | |
| Unforgettable | (2015) | |
| Undressed | (2015) | |
| Unsung | (2015) | |
| Uncontrollable | (2016) | |
| Untold | (2017) | |
If You Like Country Roads Books, You'll Love…
Country Roads Synopses: Undone by Shannon Richard is the first Country Roads novel. After losing her job, her apartment, and her boyfriend, Paige has no choice but to leave Philadelphia and move in with her retired parents. For an artsy outsider like Paige, finding her place in the tightly knit town isn't easy-until she meets Brendan, the hot mechanic who's interested in much more than Paige's car. In no time at all, Brendan helps Paige find a new job, new friends, and a happiness she wasn't sure she'd ever feel again. With Brendan by her side, Paige finally feels like she can call Mirabelle home. But when a new bombshell drops, will the couple survive, or will their love come undone?
Undeniable is the second novel in the Country Roads series by Shannon Richard. Grace King knows two things for certain: she loves working at her grandmother's cafe and she loves the hunky town sheriff. She always has. As she bakes him sweet treats, Grace fantasizes about helping him work up an appetite all night long. But whenever she thinks she's finally getting somewhere, he whips out some excuse to escape. Growing up, he never looked twice at her. Now Grace won't rest until she has Jax's undivided attention. Jaxson Anderson can't deny that his best friend's kid sister is the sexiest woman in Mirabelle, Florida. Unwilling to burden Grace with his painful past, Jax keeps the sassy blonde at arm's length. Yet one heated kiss crumbles all of his carefully built defenses. But when a town secret surfaces, threatening to destroy everything they believe in, can the man who defended Grace from bullies as a child protect her now?
Order of Books » Characters » Order of Country Roads Books