Order of Demon Accords Books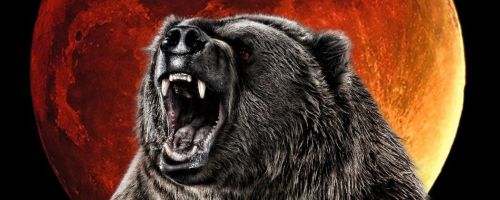 Demon Accords is a series of urban fantasy novels by John Conroe. Chris Gordon is a rookie with the NYPD, and secretly an exorcist in his spare time. But when he saves a beautiful girl from a demonic attack, he discovers there is more to fear than just demons.
John Conroe began his Demon Accords series in 2010 with the novel God Touched. The series is currently ongoing. Below is a list of John Conroe's Demon Accords books in order of when they were originally published (which is the same as their chronological order):
Publication Order of Demon Accords Books
| | | |
| --- | --- | --- |
| God Touched | (2010) | |
| Demon Driven | (2010) | |
| Brutal Asset | (2011) | |
| Duel Nature | (2012) | |
| Fallen Stars | (2013) | |
| Executable | (2014) | |
| Forced Ascent | (2014) | |
| College Arcane | (2015) | |
| God Hammer | (2015) | |
| Rogues | (2016) | |
| Snake Eyes | (2016) | |
If You Like Demon Accords Books, You'll Love…
Demon Accords Synopses: Demon Driven is the second book in the Demon Accords series by John Conroe. Seven months have passed since Chris Gordon met Tanya Demidova. In that time he has adapted to the vast changes in his life. Being faster and stronger, working for a paranormal police unit and dating a vampire. But new threats emerge; from the South, from the North, within the NYPD and from the U.S. government. But his greatest danger is already inside him.
Brutal Asset by John Conroe is the third book in the Demon Accords series. Partnered in an uneasy alliance with federal law enforcement, Chris Gordon has been hunting down the outlaw gang, Loki's Spawn, who attacked his vampire girlfriend. But when he finds unexpected hostages who trigger his baser instincts, Chris is thrown into a search for answers to dark questions. How to control his inner demon, what do the Spawn want with children, and who is hunting him?
Order of Books » Characters » Order of Demon Accords Books