Order of Detective Elouise Norton Books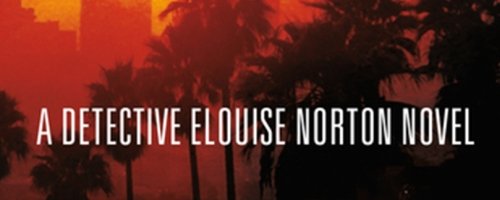 Detective Elouise Norton is a series of novels by author Rachel Howzell Hall. The book features Detective Elouise Norton, a female African-American homicide detective, who works to solve complex cases in Los Angeles while dealing with many of her own personal demons.
Howzell Hall wanted to be a writer from a young age and spent much of her young age writing. She attended UC Santa Cruz where she earned her degree in English and American Literature. She made her writing debut in 2002 with A Quiet Storm, but it wasn't until 2014 that she debuted the character of Elouise Norton.
Publication Order of Detective Elouise Norton Books
If You Like Detective Elouise Norton Books, You'll Love…
The series debuts with Land of Shadows. The book starts off with Elouise "Lou" Norton and her new partner Colin, a transfer from Colorado Springs, catching a case of a seventeen-year-old dead girl in a condominium construction site. Her partner is quick to write off the case as a suicide, but Lou isn't going to accept the easy explanation. She knows better. The personal connection is strong here as the condos are owned by Napoleon Crase, a man that Lou suspects murdered her sister thirty years ago. Her investigation will bring the two deaths close together and force Lou to deal with some darkness in her past in order to solve this one.
Another good book in the series is Trail of Echoes. This book sees yet another death of a young girl. Colin and Lou are tasked with informing the mother and this brings Lou back to the housing project she grew up in. Chanita was a talented girl destined to leave the projects, but much like a lot of other talented girls in her school district – she went missing and was presumed dead. The personal connection of the old neighborhood makes this case personal for Lou as she does the best to make a life for herself.
Order of Books » Characters »