Order of Fina Ludlow Books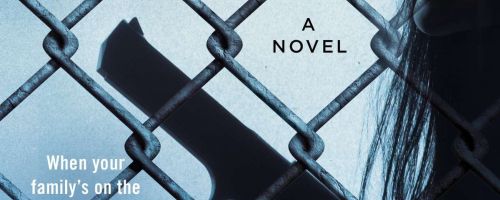 Fina Ludlow is the protagonist in a series of crime thriller novels by American novelist Ingrid Thoft. Fina Ludlow is a private investigator in a family of lawyers. She is the only one of her father's children who didn't complete law school, and instead of working for him as a lawyer, works for him as a PI. The series is set in Boston, Massachusetts.
Ingrid Thoft began her Fina Ludlow series in 2013 with the novel Loyalty. The series is currently ongoing. Below is a list of Ingrid Thoft's Fina Ludlow books in order of when they were originally released (which is the same as their chronological order):
Publication Order of Fina Ludlow Books
If You Like Fina Ludlow Books, You'll Love…
Fina Ludlow Synopsis: Identity by Ingrid Thoft is the second book in the Fina Ludlow series. Renata Sanchez, a single mother by choice, wants to learn the identity of her daughter Rosie's sperm donor. A confidentiality agreement and Rosie's reticence might deter other mothers, but not Renata, nor Carl, who's convinced that lawsuits involving cryobanks and sperm donors will be "the next big thing." Fina uncovers the donor's identity, but this matter is far from over: within hours of the donor's identity going public, the donor turns up dead. Fina didn't sign on for a homicide investigation, but she can't walk away from a murder she may have set in motion. As she digs deeper, she discovers that DNA doesn't tell the whole story, and sometimes cracking that code can have deadly consequences.
Order of Books » Characters » Order of Fina Ludlow Books