Order of Vera Stanhope Books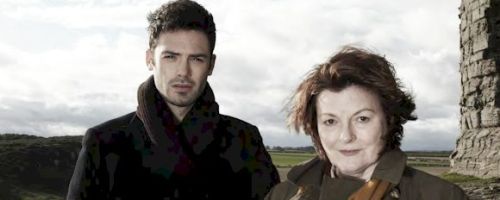 Vera Stanhope is the protagonist in a series of crime fiction/mystery novels by English novelist Ann Cleeves. Vera works as a detective inspector for the Northumbria & City Police. She is courageous and witty, but has a bad temper. The series has been adapted into the ITV series Vera starring Brenda Blethyn as the title character.
Ann Cleeves began her Vera Stanhope series in 1999 with The Crow Trap. She would not follow it up for six more years, until 2005's Telling Tales. Below is a list of Ann Cleeves' Vera Stanhope books in order of when they were originally released (which is also their chronological order):
Publication Order of Vera Stanhope Books
| | | |
| --- | --- | --- |
| The Crow Trap | (1999) | |
| Telling Tales | (2005) | |
| Hidden Depths | (2007) | |
| Silent Voices | (2010) | |
| The Glass Room | (2012) | |
| Harbour Street | (2014) | |
| The Moth Catcher | (2015) | |
| The Seagull | (2017) | |
| Frozen | (2020) | |
| The Darkest Evening | (2020) | |
| The Woman on the Island | (2022) | |
| The Rising Tide | (2022) | |
If You Like Vera Stanhope Books, You'll Love…
Vera Stanhope Synopses: The Crow Trap is the first book in the Vera Stanhope series by Ann Cleeves. In order to complete an environmental survey, three distinct women meet at Baikie's Cottage in the North Pennines. Rachael, the team leader, is still reeling from a double betrayal by her lover and boss, Peter Kemp. Each of these women knows what betrayal means. Anne, a botanist, sees the survey as an opportunity to commit her own deception. Then there's Grace, a strange, introverted young woman who keeps a lot of her own secrets a secret.
Rachael is the first person to arrive at the cottage, where she finds Bella Furness's body. Rachael refuses to accept the verdict that Bella has committed suicide.
A fourth woman, the eccentric Detective Inspector Vera Stanhope, steps in when another death occurs…
Telling Tales by Ann Cleeves is the second book in the Vera Stanhope series. Ten years have passed since Abigail Mantel, then fifteen, was accused of being murdered by Jeanie Long. The new evidence proving Jeanie's innocence now disturbs the residents of Elvet, an East Yorkshire village. The killer of Abigail remains at large. Emma Bennett, a young woman, is haunted by the revelation because it brings back vivid memories of her vibrant best friend and of that dreadful winter day when she found her cold body in a ditch.
Tensions start to rise as villagers are transported back to a time they hoped to forget as Inspector Vera Stanhope conducts new investigations on the peninsula. But do people fear the assailant or their own shady pasts?
The Inspector begins to suspect, as each person's story is retold, that deadly secrets are about to surface…
Hidden Depths by Ann Cleeves is book 3 featuring Vera Stanhope. After a scorching summer on the Northumberland coast, Julie Armstrong returns home from a night out to find her son strangled, covered in wildflowers, and lying in a bath of water.
Inspector Vera Stanhope is intrigued by this stylized murder scene. But then another body, this one covered in flowers, is found in a rock pool. Vera must act quickly to locate this murderer who creates art from death.
The killer watches, waits, and plans to prepare yet another beautiful, watery grave as the locals are forced to share their deepest, darkest secrets.
Order of Books » Characters » Order of Vera Stanhope Books
One Response to "Order of Vera Stanhope Books"