Order of Ruth Galloway Books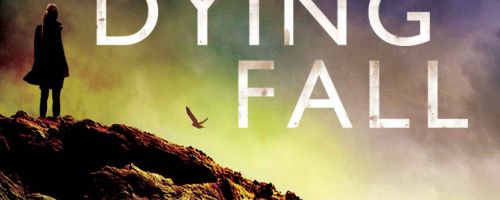 Ruth Galloway is the central character in a crime fiction series by British novelist Elly Griffiths. Ruth is the Head of Forensic Archaeology at the University of North Norfolk. Ruth began studying archaeology when her parents became Born Again Christians and she had to find something to take refuge in.
Griffiths began her Ruth Galloway series in 2009 with her debut novel The Crossing Places. The series is currently ongoing, at a rate of one novel per year. Below is a list of Elly Griffith's Ruth Galloway books in order of when they were originally published (which is also their chronological order):
Publication Order of Ruth Galloway Books
The Crossing Places
(2009)
The Janus Stone
(2010)
The House at Sea's End
(2011)
A Room Full of Bones
(2011)
Ruth's First Christmas Tree
(2012)
A Dying Fall / Tomb of the Raven King
(2012)
The Outcast Dead
(2014)
The Ghost Fields
(2015)
The Woman in Blue
(2016)
The Chalk Pit
(2017)
The Dark Angel
(2018)
The Stone Circle
(2019)
The Lantern Men
(2020)
The Man in Black
(2020)
The Night Hawks
(2021)
The Locked Room
(2022)
The Last Remains
(2023)
The Man in Black is a free short story available online.
If You Like Ruth Galloway Books, You'll Love…
Shop Worldwide: Amazon.com | Amazon.co.uk | Amazon.ca
Order of Books » Characters » Order of Ruth Galloway Books