Order of Geek Girl Books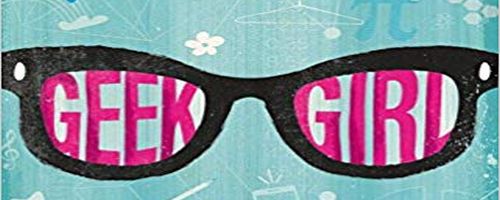 Geek Girl is a series of novels written by British author Holly Smale. The series follows a geeky 15-year old British girl named Harriet Manners who is the subject of bullying and has few friends. However, her whole life gets flipped upside down when a high profile fashion company selects her to be the center of their new advertising campaign. Everything changes when Harriet has to take her life from geek to chic in a hurry.
The book is partly based on the author's own experiences as a teenage model growing up in Britain. She grew up loving reading and writing, but was also the subject of some bullying by her peers. A modelling agency recruited her at the age of 15 and she went on to a brief two-year modelling career. While she didn't enjoy that particular experience, it definitely helped to shape her as a person and lead to these wonderful novels.
Publication Order of Geek Girl Books
| | | |
| --- | --- | --- |
| Geek Girl | (2013) | |
| Model Misfit | (2013) | |
| Picture Perfect | (2014) | |
| All That Glitters | (2015) | |
| All Wrapped Up | (2015) | |
| Head Over Heels | (2016) | |
| Sunny Side Up | (2016) | |
| Forever Geek | (2017) | |
If You Like Geek Girl Books, You'll Love…
In Geek Girl, Harriet Manners in some ways reminds readers of another popular geek from British fiction: Hermione Granger. The characters around her can't match her intellect and seemingly endless collection of trivia facts that roam around in her head. Instead of this being seen as a positive, her classmates endlessly pick on her. Harriet is desperate to escape the bullying and when a modelling agency comes calling she leaps at the chance to change her life, but can she really make the leap from geek to chic?
The second book in the series is Model Misfit sees Harriet's new life bringing her on a summer vacation to Japan. The great thing about this book is how Harriet is growing as a person, but modelling hasn't changed her. She's still very much herself and the main reason that readers keep coming back to these books. She's such a fresh character and she keeps readers coming back for more.
Order of Books » Characters »