Order of Inspector Salgado Books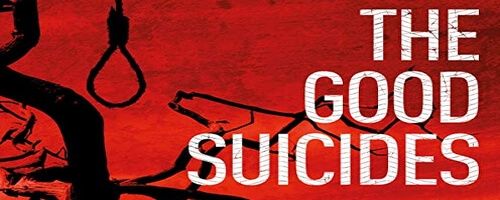 The Inspector Salgado books are a series of crime thrillers focusing on Argentine native Inspector Héctor Salgado, one of Barcelona's leading criminal detectives. The books are written by Antonio Hill.
Hill lives in Barcelona where he is a professional translator who specializes in translating English-language fiction books into Spanish. In a unique twist, his own books have been translated from Spanish to English.
Publication Order of Inspector Salgado Books
If You Like Inspector Salgado Books, You'll Love…
The Summer of Dead Toys is the first book in the Inspector Salgado series of books. The book introduces us to Salgado as he is fresh off of probation after assaulting a suspect in a human-trafficking case. Salgado is eager to get back to work, but he's given a rather routine job of an accidental death of a college student. The routine case turns out to be anything but as Salgado soon realizes that the death was not that simple. The students friends are hiding something and drugs may be involved. This leads Salgado onto a dangerous trail that leads him deep into Barcelona's high society and criminal underworld. The case is dark and seemingly unsolvable, but that's exactly the kind of case that Salgado excels at.
Salgado returns in The Good Suicides. A company retreat heads off to a remote country house. The employees return home only to receive disturbing, anonymous messages. The messages only say two words: "Never forget" and the only other thing attached is a disturbing photo of dogs hung to death from a tree next to the area they just returned from. Law enforcement is puzzled and when the recipients of the emails start killing themselves, Salgado is called into the case. Getting into the corporate world and breaking the shells of the executives isn't easy, but Salgado has his ways and he'll need to work fast before this killer strikes again.
Order of Books » Characters » Order of Inspector Salgado Books