Order of Alex Michaelides Books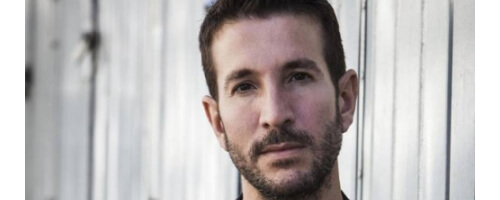 Alex Michaelides is a screenwriter and author. He studied English literature at Cambridge University and later got his MA in screenwriting at the American Film Institute in Los Angeles. He is the author of The Silent Patient and also wrote the film The Devil You Know that starred Rosamund Pike.
Alex also worked as a writer on The Brits are Coming, a film that starred Uma Thurman, Tim Roth, Parker Posey and Sofia Vergara. He is the son of a Greek father and English mother. For his debut novel, Michaelides set out to write something that he wanted to read as well as something that he felt belonged on the same shelf as an Agatha Christie novel. It was his frustration with the screenwriting industry that led to this book as he set out to write the type of book that he wanted to write.
Publication Order of Standalone Novels
If You Like Alex Michaelides Books, You'll Love…
The Silent Patient is Alex Michaelides debut novel. The book is based on Alex's knowledge of classic Agatha Christie with a dash of Greek tragedy and Alfred Hitchcock thrown in. The book centers on Alicia Berenson, a famous painted married to a fashion photographer living in London. Then one day her husband comes back late from a long fashion shoot and he comes home to Alicia and her gun. She shoots him five times in the face and then never speaks again. No explanation, nothing. Theo Faber, a criminal psychotherapist, comes into the picture to work with Alicia and try to figure out why this tragedy happened. While all this is happening, the price of her art skyrockets. Faber's quest to get her to talk takes him on a path of his own that has him questioning his own motivations. A shocking psychological thriller that is unforgettable.
Order of Books » Authors »