Order of Irish End Game Books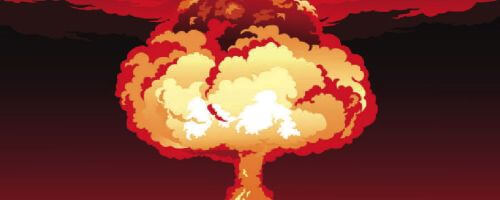 Irish End Game is a series of YA dystopian fiction novels by American author Susan Kiernan-Lewis. Originally a trilogy, the series puts an average American family in the middle of a post-apocalyptic meltdown in a rural Irish setting.
Susan Kiernan-Lewis began her Irish End Game series in 2012 with the novel Free Falling. Below is a list of Susan Kiernan-Lewis's Irish End Game books in order of when they were originally released (which is the same as their chronological order):
Publication Order of The Irish End Game Books
| | | |
| --- | --- | --- |
| Free Falling | (2001) | |
| Going Gone | (2013) | |
| Heading Home | (2013) | |
| Blind Sided | (2015) | |
| Rising Tides | (2015) | |
| Cold Comfort | (2015) | |
| Never Never | (2015) | |
| Wit's End | (2016) | |
| Dead On | (2017) | |
| White Out | (2017) | |
| Black Out | (2018) | |
| End Game | (2019) | |
If You Like Irish End Game Books, You'll Love…
McClane Apocalypse
EMP Aftermath
Irish End Game Synopses: Free Falling is the first book in the Irish End Game series from Susan Kiernan-Lewis. A fun family vacation turns into an apocalyptic nightmare when a couple and their young son find themselves trapped in the Irish countryside during an international crisis. With all contact outside the country gone, all electricity and all non horse-powered vehicles useless and desperate bands of outlaws roaming the Emerald Isle, the time has come for one soft American family to reach deep within for the reserve of brains and courage to survive.
Going Gone by Susan Kiernan-Lewis is book 2 in the series. Tragedy strikes the three Americans when Sarah Woodson is brutally taken from her home in Ireland – across the Irish Sea to the pastoral beauty of the Cotswolds of England – and the horrors of a post-apocalyptic sex slave trade. Desperate to escape from her abductors – including one who has vowed never to let her leave England alive – and to survive the impossible journey of a thousand miles through the harsh Welsh wilderness, Sarah uses every resource she has to return home.
Order of Books » Characters » Order of Irish End Game Books