Order of Jim Richards Books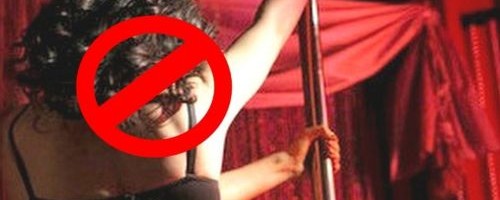 Jim Richards is the protagonist in a series of mystery novels by American novelist Bob Moats. Jim Richards is a single man, unemployed and lives with his parents. He's also recently turned 60 years old and forced to admit to himself that he is now a senior citizen. When foul play occurs around him, Jim falls into becoming an amateur sleuth, teaming up with his buddy Buck, a big biker dude. Throughout the series, Richards travels across the country, solving murders involving dominatrixes, mistresses, magic and strip clubs. He is referred to as the "senior citizen sleuth."
Bob Moats debuted his Jim Richards character in his 2009 novel Classmate Murders. The series is currently ongoing. Below is a list of Bob Moats' Jim Richards books in order of when they were originally published (as well as in chronological order):
Publication Order of Jim Richards Murder Mysteries Books
The Classmate Murders
(2009)
Vegas Showgirl Murders
(2009)
Dominatrix Murders
(2009)
Mistress Murders
(2009)
Bridezilla Murders
(2009)
Magic Murders
(2009)
Strip Club Murders
(2009)
Made-For-TV Murders
(2009)
Mystery Cruise Murders
(2010)
Talk Show Murders
(2010)
Sin City Murders
(2010)
Black Widow Murders
(2010)
Vegas Vigilante Murders
(2010)
Area 51 Murders
(2010)
Mortuary Murders
(2011)
Hypnotic Murders
(2011)
Sunshine State Murders
(2011)
Blue Suede Murders
(2011)
Honky Tonk Murders
(2011)
Dark Carnival Murders
(2011)
Lipstick Murders
(2012)
Pasta Murders
(2012)
Talent Show Murders
(2012)
Shyster Murders
(2012)
Campground Murders
(2012)
Network Murders
(2013)
Reunion Murders
(2013)
Big Apple Murders
(2013)
Kennel Murders
(2013)
Trick or Treat Murders
(2013)
Santa Murders
(2013)
Marriage Can Be Murder
(2013)
Wiseguy Murders
(2014)
Toxic Murders
(2014)
Private Eye Murders
(2015)
Lonely Hearts Murders
(2015)
Murder Vegas Style
(2016)
Eulogy for Murder
(2016)
Casino Murders
(2017)
Mannequin Murders
(2019)
RV Murders
(2020)
Last Will Murders
(2020)
Marriage Can Be Murder is a prequel novella to the Jim Richards Murder Mysteries series.
If You Like Jim Richards Books, You'll Love…
Jim Richards Murder Mysteries Synopsis: Vegas Showgirl Murders by Bob Moats is the second Jim Richards Murder Novel. Following the events of Classmate Murders, Bob, Penny, Buck and Deacon travel to Las Vegas, where Deacon's showgirl sister was almost poisoned. Another showgirl took the poison that was likely met for her and is now dead. Jim and company must find out who poisoned the woman and get justice for her. Jim knows a lot about Vegas, having lived there, but his past also comes back to haunt him. Does Jim know the murderer personally? Will the body count go up? Regardless, Vegas will never be the same.
Shop Worldwide: Amazon.com | Amazon.co.uk | Amazon.ca
Order of Books » Characters » Order of Jim Richards Books