Order of Jim Stringer Books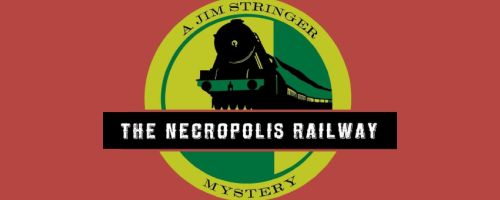 Jim Stringer is a series of historical novels by author Andrew Martin. The series stars Jim Stringer as a railwayman who is reassigned to the North Eastern Railway police in Edwardian England to the early 1900s.
Martin won the 2011 CWA Ellis Peters Historical Award for The Somme Stations. Martin was named as a Spectator (London) Young Writer of the Year. Additionally, he has written for the Guardian, the Daily Telegraph, Granta, and he has a weekly column in the New Statesman. He makes his home in London.
Publication Order of Jim Stringer Books
| | | |
| --- | --- | --- |
| The Necropolis Railway | (2002) | |
| The Blackpool Highflyer | (2004) | |
| The Lost Luggage Porter | (2006) | |
| Murder at Deviation Junction | (2007) | |
| Death on a Branch Line | (2008) | |
| The Last Train to Scarborough | (2009) | |
| The Somme Stations | (2011) | |
| The Baghdad Railway Club | (2012) | |
| Night Train to Jamalpur | (2013) | |
If You Like Jim Stringer Books, You'll Love…
The Necropolis Railway is the first book in the Jim Stringer series. The book sees Jim Stringer as he is making the move to the garish and tawdry London of 1903. His work as a railwayman leads to him getting a job on the mysterious graveyard line. The men he works with do not like him and Stringer soon learns that his predecessor disappeared under mysterious circumstances. Jim decides to investigate to find out just what is happening with this line as he does not want to end up dead.
Another good book in the series is called Night Train to Jamalpur. This book takes place in North East India in 1923. The story begins with a man being shot dead in the first class compartment on the broiling Night Mail from Calcutta to Jamalpur. Jim Stringer was sleeping in the next compartment at the time and wonders if he was actually the intended target. To make matters worse, someone is placing venomous snakes in the first class compartments of the railway. Jim was hoping for a working vacation here, but once again finds himself investigating a murder. In addition to this, Jim feels he must keep his daughter safe after she forms a connection with a Maharajah's son.
Order of Books » Characters »