Order of Mercury Books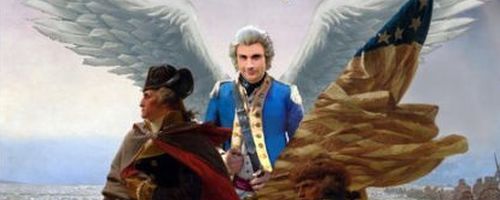 Mercury is a series of fantasy novels by American novelist Robert Kroese. The author describes Mercury as an acerbic, anti-establishment angel who is well-meaning but not particularly well-behaved. Kroese mixes fantasy with absurdist humour in this series.
Robert Kroese began his Mercury series in 2009 with the novel Mercury Falls. Below is a list of Robert Kroese's Mercury books in order of when they were first released:
Publication Order of Mercury Books
Mercury Falls
(2009)
Mercury Rises
(2011)
Mercury Swings
(2011)
Mercury Begins
(2012)
Mercury Rests
(2012)
Mercury Revolts
(2014)
Mercury Shrugs
(2016)
Mercury Begins is a prequel.
If You Like Mercury Books, You'll Love…
Rex Nihilo
Pale Queen
Wasteland Road Knights
Mercury Synopsis: Mercury Falls is the first book in Robert Kroese's Mercury series. While on assignment in Nevada, Christine Temetri isn't surprised when yet another prophesied Apocalypse comes and goes. After three years of reporting on End Times cults for a religious news magazine, Christine is seriously questioning her career choice. But then she meets Mercury, a cult leader whose knowledge of the impending Apocalypse is decidedly more solid than most: he is an angel, sent from heaven to prepare for the Second Coming but distracted by beer, ping pong, and other earthly delights. After Christine and Mercury inadvertently save Karl Grissom – a film-school dropout and the newly appointed Antichrist – from assassination, she realizes the three of them are all that stand in the way of mankind's utter annihilation. They are a motley crew compared to the heavenly host bent on Earth's destruction, but Christine figures they'll just have to do.
Order of Books » Characters » Order of Mercury Books