Order of Sunny & Shadow Mystery Books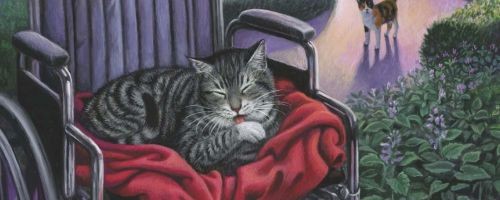 The Sunny & Shadow series of cozy mystery novels is written by Claire Donally. Donally is a bit of a mysterious author – we know it's a pen name, but that's all there is to know. Of course it makes the books that much better – knowing that the author herself – or himself – is shrouded in mystery.
The series began in 2012 with The Big Kitty and generally aims to release a new novel every year.
Publication Order of Sunny & Shadow Mystery Books
Sunny & Shadow Mystery Synopsis: The first novel in the series, entitled The Big Kitty features the story of Sunny Coolidge. Sunny leaves her big journalism job in NYC to head back to Maine to look after her father. It's not exactly the most exciting place in the world, but all that is going to change. A cat lady is missing a winning lottery ticket and then she turns up dead. Suddenly this reporter is on the case!
Order of Books » Characters » Order of Sunny & Shadow Mystery Books