Order of Paw Enforcement Books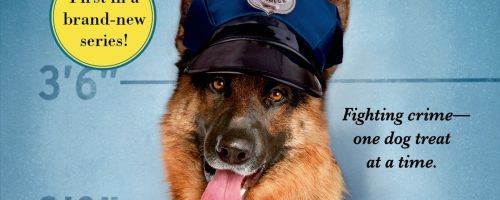 Paw Enforcement is a series of romantic mystery novels by American novelist Diane Kelly. In Fort Worth, Texas, police officer Megan Luz is in the doghouse with the police chief. He assigns her a brand new partner – her name is Brigit, and she has four legs and loves her walks.
Diane Kelly began her Paw Enforcement series in 2014 with the title novel. The series is currently ongoing. Below is a list of Diane Kelly's Paw Enforcement books in order of when they were originally published (which is the same as their chronological order):
Publication Order of Paw Enforcement Books
| | | |
| --- | --- | --- |
| Paw Enforcement | (2014) | |
| Paw and Order | (2014) | |
| Laying Down the Paw | (2015) | |
| Upholding the Paw | (2015) | |
| Against the Paw | (2016) | |
| Above the Paw | (2016) | |
| Enforcing the Paw | (2017) | |
| Love Unleashed | (2017) | |
| The Long Paw of the Law | (2018) | |
| Paw of the Jungle | (2019) | |
| Bending the Paw | (2020) | |
If You Like Paw Enforcement Books, You'll Love…
Paw Enforcement Synopsis: Paw Enforcement is the first book of the Paw Enforcement series from author Diane Kelly. Officer Megan Luz is lucky she still has a job after tasering a male colleague in a very unfortunate spot. In her defense, he had it coming, so the chief is giving Megan a second chance. But there's a catch… Her new partner can't carry a gun, can't drive a cruiser, and can't recite the Miranda Rights. Because her new partner is a canine, named Brigit. With Brigit out on the beat, Megan is writing up enough tickets to wallpaper the whole station. But when a bomb goes off at the mall's food court, it's up to Megan and Brigit to start digging – and sniffing – for clues. With the help of smoking hot bomb-squad expert Seth Rutledge and his own canine partner named Blast, Megan finds herself in a desperate race to collar a killer. Will justice be served – or will she end up in the doghouse?
Order of Books » Characters » Order of Paw Enforcement Books