Order of Seekers Books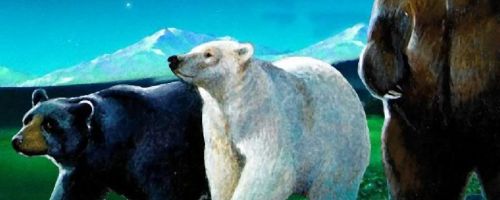 Seekers is a children's fantasy series written under the pen name of Erin Hunter by Tui Sutherland and Cherith Baldry and is edited by Victoria Holmes. The books follow a polar bear named Kallik, a black bear named Lusa, a shapeshifting grizzly named Ujurak and another grizzly named Toklo. Together, the bears journey for somewhere to live away from humans.
Erin Hunter began the Seekers series in 2008 with the novel The Quest Begins by Tui Sutherland. The series is currently ongoing. Below is a list of Erin Hunter's Seekers books in order of when they were first released (which is also their chronological order):
Publication Order of Seekers Books
Publication Order of Seekers: Return to the Wild Books
Publication Order of Seekers Graphic Novels
If You Like Seekers Books, You'll Love…
Seekers Synopses: The Quest Begins is the first novel in Erin Hunter's Seekers series. A black bear, polar bear and grizzly bear are each separated from their mothers as young cubs. Chance brings them all together, putting them on a journey towards a new future – an unimaginable future that will change them forever.
In Great Bear Lake (book 2 of the Seekers series), the three bear cubs and a mysterious shapeshifting bear are following a path towards a destination that they cannot fathom. They meet at Great Bear Lake to celebrate the Longest Day, but their path ahead is not clear and is full of danger. The bear cubs must be tested before they can complete their journey.
Shop Worldwide: Amazon.com | Amazon.co.uk | Amazon.ca
Order of Books » Characters » Order of Seekers Books