Order of Sgt. Major Crane Books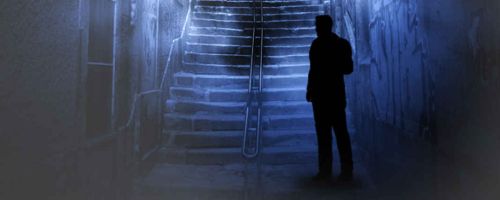 Sgt. Major Crane is a protagonist in a series of military crime thriller novels by English novelist Wendy Cartmell. Sgt. Major Tom Crane is a detective with the British Army. The series is set in Aldershot, England.
Wendy Cartmell began her Sgt. Major Crane series in 2012 with the novel Steps to Heaven. The original series lasted 9 novels, concluding with Solid Proof in 2015. However, the series spins off into the Crane and Anderson series after that. Below is a list of Wendy Cartmell's Sgt. Major Crane books in order of when they were originally published (which is the same as their chronological order):
Publication Order of Sgt Major Crane Books
| | | |
| --- | --- | --- |
| Steps to Heaven | (2011) | |
| 40 Days 40 Nights | (2011) | |
| No Mercy | (2012) | |
| Violation / Honour Bound | (2012) | |
| Cordon of Lies | (2013) | |
| Regenerate | (2014) | |
| Hijack | (2014) | |
| Glass Cutter | (2015) | |
| Solid Proof | (2016) | |
If You Like Sgt. Major Crane Books, You'll Love…
Sgt. Major Crane Synopsis: Steps to Heaven by Wendy Cartmell is the first book in the Sgt. Major Crane series. Meet Sgt. Major Crane. A Special Investigations Branch Detective in the British Army, he is the soldier who polices other soldiers. He thinks he has seen every crime known to both war and peace. But nothing has prepared him for the case of Solomon. An Afghanistan veteran he has murdered his wife and six year old son and then committed suicide. Soon there are similar horrific murders around the country. Crane knows there must be a connection. But what? Crane starts to investigate the local Church Solomon was attending. But with the body count rising, events start to take a darker turn… could the Church be the connection? Is the Church offering salvation? Or is it forcing people to take the first, untimely Steps to Heaven?
Order of Books » Characters » Order of Sgt. Major Crane Books