Order of Sword Of Cartimandua Books
Array
(
    [] => 1
)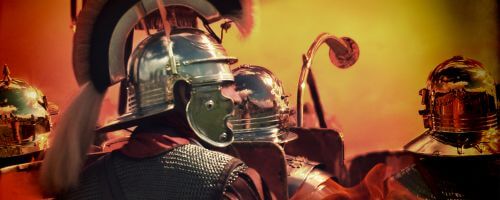 The Sword of Cartimandua series is a series of epic historical fiction novels by English novelist Griff Hosker. The series is set during the Roman invasion of Britain – set in 50 to 128 A.D. in Britannia and Germania.
Griff Hosker began his Sword of Cartimandua series in 2011 with the novel of the same name. Below is a list of Griff Hosker's Sword of Cartimandua books in order of when they were originally released (as well as in chronological order):
Publication Order of Sword Of Cartimandua Books
The Sword of Cartimandua
(2011)
The Horse Warriors
(2011)
Invasion - Caledonia
(2011)
Roman Retreat
(2011)
Revolt of the Red Witch
(2011)
Druid's Gold
(2012)
Trajan's Hunters
(2012)
The Last Frontier
(2012)
Hero of Rome
(2013)
Roman Hawk
(2014)
Roman Treachery
(2018)
Roman Wall
(2018)
Roman Courage
(2018)
Ulpius Felix: Warrior of Rome
(2018)
Ulpius Felix: Warrior of Rome is a prequel to the series.
If You Like Sword Of Cartimandua Books, You'll Love…
Wolf Brethren
Dragonheart
Anarchy
Sword Of Cartimandua Synopsis: Sword of Cartimandua by Griff Hosker begins the series of the same name. It is the story of the last Queen of the Brigante, Cartimandua who is rescued by a Roman cavalry unit. It follows the fortunes of the leader of the cavalry, Ulpius Felix and his indomitable troopers. The murder of the Queen and the revolt by her people puts the Roman hold on Britannia in danger. It is only after great deeds of bravery and monumental battles that the revolt is put down and the province is saved. With treachery all around them the cavalry turma become a band of brothers and are forged into a weapon as powerful as the mythical Sword of Cartimandua.
Order of Books » Characters » Order of Sword Of Cartimandua Books