Order of The Underland Chronicles Books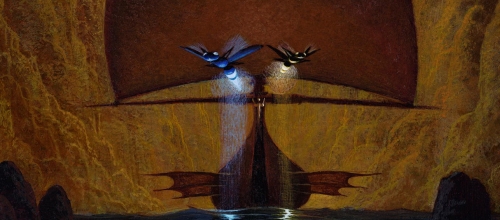 The Underland Chronicles is a young adult fantasy series by American novelist Suzanne Collins. Its main character is named Gregor (all of the books include his name in the title) who has adventures in Underland (a land hidden underneath New York City).
The Underland Chronicles consists of five books published between the years of 2003 and 2007. Below is a list of Suzanne Collins' Underland Chronicles in order of when they were published:
Publication Order of Underland Chronicles Books
| | | |
| --- | --- | --- |
| Gregor the Overlander | (2003) | |
| Gregor and the Prophecy of Bane | (2004) | |
| Gregor and the Curse of the Warmbloods | (2005) | |
| Gregor and the Marks of Secret | (2006) | |
| Gregor and the Code of Claw | (2007) | |
The Underland Chronicles Synopses: Gregor The Overlander tells the story of a young boy who goes on a quest to find his father in a mysterious world beneath New York City. After falling through a grate in his laundry room, Gregor ends up in the Underland. Humans are forced to co-exist with various vermin. Although Gregor wants no part of the Underland's forthcoming war, he has no choice but to play a key role.
In Gregor and the Prophecy of Bane, Gregor must return to the Underland when his little sister is kidnapped in a scheme to force him back. In the subterranean world, he finds old allies as well as new ones. With their help, he must find a rat by the name of Bane. In doing so, Gregor must make important choices that will determine the fate of the Underland.
Shop Worldwide: Amazon.com | Amazon.co.uk | Amazon.ca
Order of Books » Characters » Order of The Underland Chronicles Books