Order of Suzanne Collins Books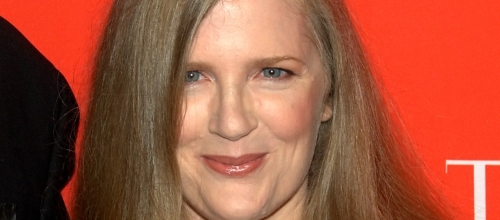 Suzanne Collins is an American author who specializes in books for children and young adults. She is best known for writing The Hunger Games series. Suzanne not only writes her own series, but also has contributed towards the Shelby Woo and Charlie McButton series. In addition to being a popular novelist, she has also written television shows for Nickelodeon, including working as the head writer for Clifford's Puppy Days.
Suzanne's style is to divide her books into three "acts" – each 9 chapters long. She is most comfortable with this style and has used it for her Underland Chronicles and Hunger Games series. Below is a list of Suzanne Collins' works in order of when they were first published.
Publication Order of The Hunger Games Books
Chronological Order of The Hunger Games Books
Publication Order of Underland Chronicles Books
Publication Order of The Mystery Files of Shelby Woo Books
Publication Order of Standalone Novels
If You Like Suzanne Collins Books, You'll Love…
Suzanne Collins Synopses: Fire Proof is the 11th book in The Mystery Files of Shelby Woo series. Shelby goes to London as part of a student exchange program. There, during a performance of Romeo and Juliet, the stage suddenly bursts into flames. Many people are hurt. Can Shelby find out who is the culprit?
When the electricity goes out thanks to a thunderstorm in When Charlie McButton Lost Power, Charlie McButton doesn't know what to do with himself. His whole world is gone without any power. Charlie goes on a hunt for batteries, but the only "AAA" batteries he can find are in his little sister's doll! Will Charlie steal his sister's batteries or can he find a little doll of his own to play with that doesn't need any batteries?
Shop Worldwide: Amazon.com | Amazon.co.uk | Amazon.ca
Order of Books » Authors » Order of Suzanne Collins Books
2 Responses to "Order of Suzanne Collins Books"