"Joyland" Cover Unveiled
Written by Dan Malone on Tuesday, September 25th, 2012
Stephen King has unveiled the cover of his next novel, Joyland. The cover has a pulp feel to it, which makes sense, as it's being published under the Hard Case Crime imprint of Titan Books.
Here is the summary of the upcoming novel:
Set in a small-town North Carolina amusement park in 1973, Joyland tells the story of the summer in which college student Devin Jones comes to work as a carny and confronts the legacy of a vicious murder, the fate of a dying child, and the ways both will change his life forever.
King explains why he chose this theme for the novel, as well as why the eBook won't be coming out at the same time as the trade paperback.
"I love crime, I love mysteries, and I love ghosts," King said. "That combo made Hard Case Crime the perfect venue for this book, which is one of my favorites. I also loved the paperbacks I grew up with as a kid, and for that reason, we're going to hold off on e-publishing this one for the time being."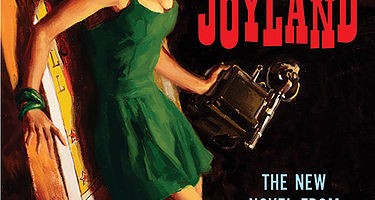 (Click on the image above to see the entire cover.)
Order of Books » News » "Joyland" Cover Unveiled