Order of Stephen King Books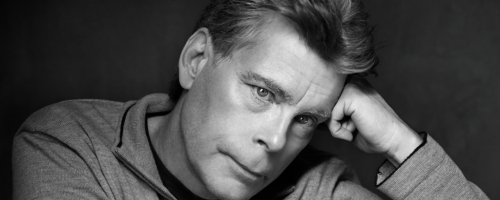 Stephen King is an American author of horror, suspense, science fiction and fantasy novels. He is best-known for such published works as Carrie, The Shining and Misery – all of which have been adapted into successful films. Infact, much of King's writing has been adapted into other mediums. Besides being a novelist, King has written many short stories and screenplays. Most of King's works are standalone novels, with a notable exception of (The Dark Tower). He is married to fellow author Tabitha King and father of Joe Hill.
Stephen King's first true novel was also one of his best known works, Carrie, which was published in 1974. He has been writing ever since. Below is a list of Stephen King's books in order of when they were originally published:
Publication Order of Shining Books
Publication Order of Dark Tower Books
Publication Order of Talisman Books
Publication Order of Green Mile Books
Publication Order of Bill Hodges Trilogy Books
Publication Order of Standalone Novels
Publication Order of Short Stories
Publication Order of Short Story Collections
Publication Order of Anthologies
Publication Order of Standalone Plays
Publication Order of Graphic Novels
Publication Order of Non-Fiction Books
Notes: The novels Rage, The Long Walk, Roadwork, The Running Man, Thinner, The Regulators and Blaze were originally written under the pen name of Richard Bachman. The Talisman series is co-authored by Peter Straub. Road Rage is co-authored with Joe Hill and Richard Matheson. Throttle and In the Tall Grass are co-authored with Joe Hill. A Face in the Crowd and Faithful are co-authored with Stewart O'Nan. Gwendy's Button Box was written with Richard T. Chizmar.
Hard Listening is written with fellow Rock Bottom Remainders band members Mitch Albom, Dave Barry, Sam Barry, Matt Groening, Roy Blount Jr., James McBride, Ridley Pearson, Scott Turow and Amy Tan. Sleeping Beauties was written with Owen King. Flight or Fright is edited with Bev Vincent.
If You Like Stephen King Books, You'll Love…
Stephen King Synopses: The Shining is the a psychological horror novel about an alcoholic author (Jack Torrance) who moves his family to a hotel in Colorado. Soon afterward, Jack's son Danny begins to experience supernatural phenomenons. The Shining was famously made into a movie by director Stanley Kubrick in 1980. It starred Jack Nicholson and Shelley Duvall.
In Misery, author Paul Sheldon finds himself in the middle of a snowstorm while driving through the mountains. When he wakes up, he is in the home of Annie Wilkes – an ex-nurse and avid reader of Sheldon's work. Annie is able to nurse the injured author back to health, but she begins to show herself as something other than just a good Samaritan. Misery was adapted into a film directed by Rob Reiner and starred James Caan and Kathy Bates.
Order of Books » Authors » Order of Stephen King Books