Order of Abbi Waxman Books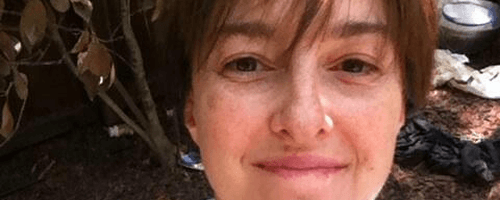 Abbi Waxman is an author of women's fiction novels. Born in England, she is the daughter of two copywriters. Her father went out to buy smokes and never returned, and her mother went and became a successful crime fiction writer. Abbi herself began a career in copywriting and then worked as a creative director for advertising agencies in London and New York. Once she quit advertising, she began a career in fiction. Abbi lives in Los Angeles with her husband, three kids, and a literal menagerie of pets.
Abbi Waxman made her debut as a novelist in 2017 with The Garden of Small Beginnings. Below is a list of Abbi Waxman's books in order of when they were originally released:
Publication Order of Standalone Novels
| | | |
| --- | --- | --- |
| The Garden of Small Beginnings | (2017) | |
| Other People's Houses | (2018) | |
| The Bookish Life of Nina Hill | (2019) | |
| I Was Told It Would Get Easier | (2020) | |
| Adult Assembly Required | (2022) | |
If You Like Abbi Waxman Books, You'll Love…
Abbi Waxman Synopses: The Garden of Small Beginnings is a standalone novel by Abbi Waxman. Lilian Girvan has been a single mother for three years – ever since her husband died in a car accident. One mental breakdown and a few suicidal thoughts later, she's just starting to get used to being a widow. She can now get her two girls to school, show up to work, and watch TV like a pro. The only problem is she's getting overwhelmed with being underwhelmed.
At least her textbook illustrating job has some perks – like actually being called upon to draw whale genitalia. Oh, and there's that vegetable-gardening class her boss signed her up for. Apparently, being the chosen illustrator for a series of boutique vegetable guides means getting your hands dirty, literally. Fortunately, wallowing around in compost on a Saturday morning is an improvement over wallowing around in pajamas and self-pity.
After recruiting her kids and insanely supportive sister to join her, Lilian shows up at the Los Angeles botanical garden feeling out of her element. But what she'll soon discover – with the help of a patient instructor and a quirky group of gardeners – is that into every life a little sun must shine, whether you want it to or not…
Other People's Houses is a standalone title by Abbi Waxman. At any given moment in other people's houses, you can find repressed hopes and dreams, moments of unexpected joy, someone making love on the floor to a man who is most definitely not her husband… *record scratch*
As the longtime local carpool mom, Frances Bloom is sometimes an unwilling witness to her neighbors' private lives. She knows her cousin is hiding her desire for another baby from her spouse, Bill Horton's wife is mysteriously missing, and now this…
After the shock of seeing Anne Porter in all her extramarital glory, Frances vows to stay in her own lane. But that's easier said than done when Anne's husband tosses her out a couple of days later. The repercussions of the affair are felt through the four carpool families – and Frances finds herself navigating a minefield of morals that could make or break a marriage.
In I Was Told It Would Get Easier by Abbi Waxman, Jessica and Emily Burnstein have very different ideas of how this college tour should go.
For Emily, it's a glance of freedom, exploring the possibility of her new and more exciting future. Not that she's sure she even wants to go to college. And maybe the other kids on the tour will like her more than the ones at school… They have to, right?
For Jessica, it's a chance to bond with the daughter she seems to have lost. They used to be so close, but then Goldfish crackers and Play-Doh were no longer enough of a draw. She isn't even sure if Emily likes her anymore. To be honest, Jessica isn't sure she likes herself.
Together with a dozen strangers – and two familiar enemies – Jessica and Emily travel the East Coast, meeting up with family and old friends along the way. Surprises and secrets threaten their relationship and, in the end, change it forever.
Order of Books » Authors »