Order of Emily Henry Books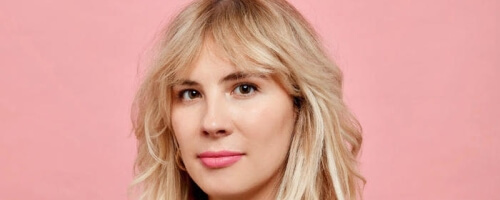 Emily Henry is an American author best known for writing stories about love and family for both teens and adults. Some of her more famous works include A Million Junes, Beach Read, and The Love That Split the World.
Henry is a full-time writer who also works as a proofreader. She attended Hope College and the New York Center for Art & Media Studies where she studied creative writing. However, she now makes her home in Cincinnati, Ohio. She debuted as an author in 2016 with the release of The Love That Split The World.
Publication Order of Standalone Novels
| | | |
| --- | --- | --- |
| The Love That Split the World | (2016) | |
| A Million Junes | (2017) | |
| When the Sky Fell on Splendor | (2019) | |
| Hello Girls | (2019) | |
| Beach Read | (2020) | |
| People We Meet on Vacation | (2021) | |
| Book Lovers | (2022) | |
| Happy Place | (2023) | |
If You Like Emily Henry Books, You'll Love…
The Love That Split The World is the story of a girl named Natalie who is spending her last summer in her small Kentucky things. Everything is going great until the day that she starts to see "wrong things" around her. It starts with small changes like the color of her front door or a school where the garden used to be, but soon it is the whole town that is starting to drift away. Natalie knows something is wrong and this is further proven when she is visited by an apparition that tells her that she has "three moths to save him". The very next night she meets a boy named Beau and sparks instantly fly between them.
Henry released Beach Read in 2020. This book sees a romance writer who has given up on love and a literary writer with writer's block meeting up. The two are polar opposites, but both have chosen to spend the next three months in a beach house where they will do some writing. The two end up connecting and one night they come up wtih a plan: he'll write something happy for once and she'll write the Great American Novel. The two work together to write the opposite of what they are known for and maybe start to grow attached to more than their stories.
Order of Books » Authors »