Order of Adam Hamdy Books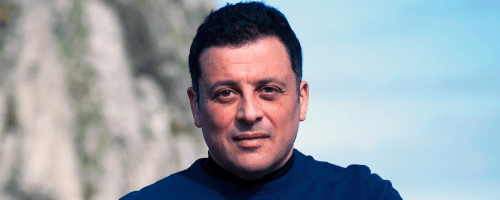 Adam Hamdy is a British author of spy and conspiracy thriller novels. He writes the Pendulum Trilogy series and the Scott Pearce series. He has also collaborated with James Patterson on his Private series. Prior to becoming a novelist, Adam was a strategy consultant and advised global businesses in the medical systems, robotics, technology and financial services sectors. Adam is also a screenwriter and film producer.
Adam Hamdy made his debut as a novelist in 2010 with Battalion. Below is a list of Adam Hamdy's books in order of when they were originally published:
Publication Order of Pendulum Books
Publication Order of Scott Pearce Books
Publication Order of Standalone Novels
Publication Order of Private Books
If You Like Adam Hamdy Books, You'll Love…
Adam Hamdy Synopses: Run is a novella by Adam Hamdy, and is the beginning of the Pendulum series. John Wallace, a photojournalist, is currently serving alongside the British Army in Afghanistan and documenting the devastation caused by the war on terrorism. His endurance is about to be put to the ultimate test.
With devastating results, a planned assault on an insurgent compound has failed. If Wallace wants to get justice for the people involved, he now has only one choice. He can reveal who is to blame. But to do that, he will have to Run.
Pendulum is the first full-length novel in the Pendulum series by Adam Hamdy. John Wallace, a photojournalist, wakes up to discover that he has been blindfolded and bound by a masked man who is getting ready to hang him in his own living room.
Wallace briefly considers his mostly lonely life as he is forced onto a chair with a noose around his neck before the chair is kicked out from under him and his world turns black.
Then he gets lucky and escapes his apartment just in time to catch his attacker. He is bleeding profusely, barefoot, and has at least one broken rib. He must flee for his life.
Wallace realizes that he will have to figure out who is after him and stop him on his own when his would-be killer strikes again.
Although the pendulum of fate briefly swung in his favor, it is only a matter of time before its momentum swings in the opposite direction.
Black 13 by Adam Hamdy is the first book in the Scott Pearce series. Beyond comprehension, the world is changing. There is a rise in radical extremists who want to spread their ideology across the globe. Every step of the way, the military, intelligence agencies, and governments are outmaneuvered. The walls are falling down. Powerful people are just puppets. The old rules no longer apply. A new doctrine is required to fight this war. One man can make a difference in a world where everything seems to be going wrong and trust has been lost. Scott Pearce is an exiled man and former MI6 agent. The book on espionage must be thrown out. Watch as Pearce starts the fire.
Out of Reach is a standalone novel by Adam Hamdy. A memory haunts Thomas Schaefer. He has spent much of his adult life searching for his kidnapped daughter. Schaefer has become an expert in the recovery of missing people since Amber's disappearance ten years ago; he specializes in rescuing young adults from cults. Schaefer begins a sinister path that threatens his very existence when an old friend brings him a case that has striking similarities to Amber's kidnapping.
Order of Books » Authors »