Order of Aiden Thomas Books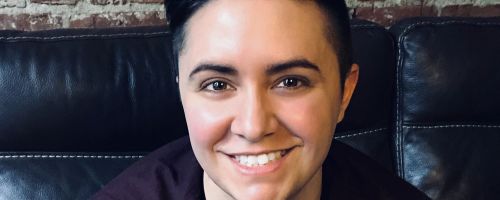 Aiden Thomas is an American author best known for the books, Cemetery Boys and Lost in the Never Woods. They debuted in 2020 with Cemetery Boys which made it onto the New York Times bestsellers list.
Thomas is from Oakland, California, but now makes their home in Portland, Oregon. Aiden is a queer, trans Latinx and is an advocate for diverse representation in all media. They attended Mills College where they earned an MFA in Creative Writing.
Publication Order of The Sunbearer Duology Books
Publication Order of Standalone Novels
If You Like Aiden Thomas Books, You'll Love…
Cemetery Boys tells the story of Yadriel who is gifted with the ability to see spirits. The gifts are given by the ancient goddess of death who gives women the power to heal and men the power to release lost spirits to the afterlife. However, Yadriel is trans and has never been able to heal because he's not a bruja. He sets out to prove himself when his cousin suddenly dies and he performs the ritual himself. Unfortunately, something goes wrong and he instead summons the ghost of Julian Diaz, the former bad boy of his high school. Julian wants to tie off some loose ends before he leaves which leaves Yadriel with no choice, but to help. However, the longer they spend together, the less that Yadriel wants him to leave.
Thomas' follow-up to that book was Lost in the Never Woods. This book takes five years after Wendy and her two brothers went missing in the woods. Now, new children are starting to go missing which brings back the old questions that Wendy doesn't want to answer. She wishes to flee her past and in her attempt to do so, nearly runs over an unconscious boy who was lying in the middle of the road. The boy is Peter, a boy she thought didn't exist, and he's here to ask for Wendy's help to find the missing kids.
Order of Books » Authors » Order of Aiden Thomas Books