Order of Casey McQuiston Books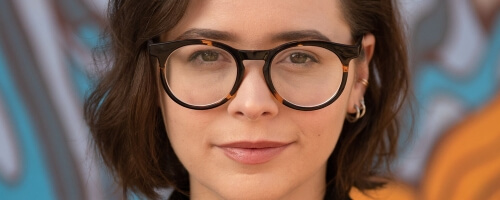 Casey McQuiston is an American romance novel writer best known for her 2019 debut novel, Red, White & Royal Blue. The book is the story of the son of America's first female President who ends up falling in love with the prince of England. The book was well received upon its release and Casey won a 2020 Alex Award for it. The book also won the Best Debut Novel and Best Romance Novel categories in the 11th Annual Goodreads Choice Awards.
Casey grew up in southern Louisiana before she headed off to Louisiana State University for college. While there she earned her degree in journalism. After college, she would work in magazine publishing before making the switch to becoming an author. McQuiston lives in New York City.
Publication Order of Standalone Novels
Publication Order of Anthologies
If You Like Casey McQuiston Books, You'll Love…
Red, White & Royal Blue: A Novel was McQuiston's 2019 debut. The book starts with Alex Claremont-Diaz, the son of the first female President of the United States. When his mother took office, he was viewed as American royalty and he is marketing gold for the White House to promote. While Alex is considered to be a prince by the press, he has an actual issue with Henry, the Prince of Wales. The two get into an altercation and the tabloids go crazy when the get a photo of the incident. The PR people then take over do damage control and they force the two young men into a fake friendship that will make them look good in the press. While Alex and Henry are pretending to be close, they start to actually do it. As the two get to know each other better they find their feelings changing and growing stronger as love begins to blossom. The two enter into a secret romance that begs the question: Can love save the world? Or will it upend not one, but two nations?
Order of Books » Authors »