Order of Rainbow Rowell Books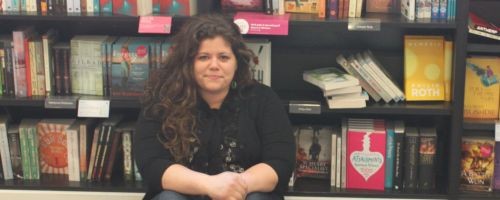 Rainbow Rowell is an American author. Sometimes she writes for adults, other times for teenagers. Regardless of the age of the characters, her characters tend to talk a lot, feel like they're screwing up and fall in love. When Rainbow isn't writing, she enjoys reading comic books, planning trips to Disney World and arguing about things that don't matter all that much. She lives in Nebraska with her husband and two sons.
Rainbow Rowell made her debut as a published author in 2011 with the novel Attachments. Below is a list of Rainbow Rowell's books in order of when they were first released:
Publication Order of Simon Snow Books
Publication Order of Runaways Graphic Novels
Publication Order of Fangirl: The Manga Books
(with Sam Maggs)
Publication Order of Standalone Novels
Publication Order of Short Stories/Novellas
Publication Order of Short Story Collections
Publication Order of Graphic Novels
Publication Order of Faraway Books
Publication Order of Anthologies
If You Like Rainbow Rowell Books, You'll Love…
Rainbow Rowell Synopsis: Attachments by Rainbow Rowell is a standalone title. Beth Fremont and Jennifer Scribner-Snyder know that somebody is monitoring their work e-mail (it's company policy, after all). But they can't quite bring themselves to take it seriously. They go on sending each other endless and endlessly hilarious e-mails, discussing every aspect of their personal lives. Meanwhile, Lincoln O'Neill can't believe his job is now to read other people's e-mail. When he applied to be "internet security officer," he pictured himself building firewalls and crushing hackers – not writing up a report every time a sports reporter forwards a dirty joke. When Lincoln comes across Beth's and Jennifer's messages, he knows he should turn them in. But he can't help being entertained – and captivated – by their stories. By the time Lincoln realizes he's falling for Beth, it's way too late to introduce himself. What would he say…?
Order of Books » Authors » Order of Rainbow Rowell Books