Order of MacKenzi Lee Books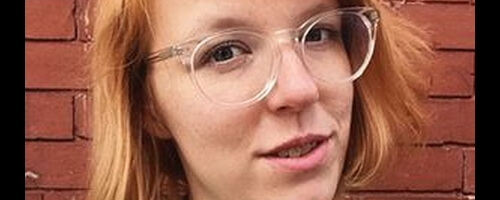 MacKenzi Lee is an American author best known for writing historical fictional for children and young adults. She writes both fiction and non-fiction with her debut novel being This Monstrous Thing. She also has a contract with Marvel to write historical fiction books based on Marvel characters, the first of these was Loki: Where Mischief Lies.
This Monstrous Thing, Lee's first novel, earned the Pen-New England Susan P. Bloom Children's Book Discovery Award. MacKenzi received a a BA in history and then went and studied at Simmons College where she earned a Master of Fine Arts in writing for children and young adults.
Publication Order of Marvel Rebels & Renegades Books
Publication Order of Montague Siblings Books
Chronological Order of Montague Siblings Books
Publication Order of Standalone Novels
Publication Order of Non-Fiction Books
If You Like MacKenzi Lee Books, You'll Love…
Loki: Where Mischief Lies is MacKenzi Lee's book about the famous Marvel character and God of Mischief. The book tells the story of a younger Loki who is trying to prove himself as heroic and capable. Everyone just assumes that he is going to be a villain though, everyone except Amora. She is a sorceress-in-training who values magic and knowledge in the same ways that Loki does. The two of them together cause the destruction of one of Asgard's most prized possessions which earns Amora a banishment to Earth. Without his friend, Loki slips. Then when Asgardian magic is found to be used on Earth in connection to some murders, Odin sends Loki to investigate.
The Gentleman's Guide to Vice and Virtue is the first book in the Montague Siblings series. The book focuses on Henry "Monty" Montague who doesn't care that the things he likes aren't considered suitable for a gentleman. Monty has responsibilities waiting for him at home, but he vows to make this last yearlong escapade count as he has developed a crush on his best friend and traveling companion, Percy. However, one of Monty's reckless decisions turns their trip abroad into a harrowing manhunt and everything he knows is thrown.
Order of Books » Authors » Order of MacKenzi Lee Books