Order of Alex Walters / Michael Walters Books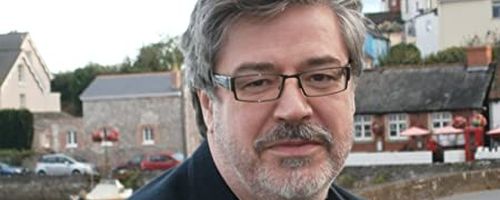 Michael Walters is an English author who also writes under the pen name of Alex Walter. As Alex, he is the author of the DCI McKay series and the DCI Kenny Murrain series. As Michael, he is the author of the Nergui Mystery series.
The author has previously worked in the oil industry, broadcasting and banking sectors. He now works in consulting with the criminal justice system, including police, prisons and probation. Walters lived in Manchester for years, but now makes his home in the Scottish Highlands. In addition to his writing career, he also runs a writing retreat there with his wife.
Publication Order of DCI Kenny Murrain Books
Publication Order of Detective Annie Delamere Books
Publication Order of DI McKay Books
Publication Order of Standalone Novels
Publication Order of Anthologies
If You Like Alex Walters Books, You'll Love…
Late Checkout is the first book in the DCI Murrain series. DCI Kenny Murrain has the ability to see, hear and feel things that others do not. It is a gift, but it is also a curse. He wakes up to the sound of screaming and he knows that a murder has been committed somewhere. A woman's body is found in a Stockport hotel room which seems carefully planned. More bodies follow, all with the same planning. The victims are all linked to one police colleague who is part of his own team. With the killer piling up bodies, time is against Murrain.
The Shadow Walker is the first book in the Inspector Nergui series. The story sees a victim dumped on a side street with no head and hands. This ends up just being the first of the murders, but the Serious Crimes Team has no chance of catching the killer. With no answers, senior British investigating officer Drew McLeish is called in. The officer is thousands of miles from home in Ulan Baatar, Mongolia where this type of crime is unheard of.
Order of Books » Authors » Order of Alex Walters / Michael Walters Books