Order of J.D. Kirk Books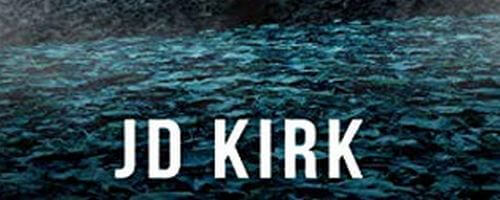 J.D. Kirk is an award winning author best known for writing the DCI Logan Crime Thrillers series. Kirk is actually a pen name and the author's real name is Barry Hutchison. Under his real name, he has a great career as a writer of comics as well as working as a screenwriter.
Kirk lives in the Highlands of Scotland. He is married with two children. He has written for most of his life, for fun and professionally, but Litter of Bones, the first book in the DCI Logan Crime Thriller series, was his first novel.
Publication Order of DCI Logan Crime Thrillers Books
| | | |
| --- | --- | --- |
| A Litter of Bones | (2019) | |
| Thicker than Water | (2019) | |
| The Killing Code | (2019) | |
| Blood and Treachery | (2019) | |
| The Last Bloody Straw | (2020) | |
| A Whisper of Sorrows | (2020) | |
| The Big Man Upstairs | (2020) | |
| A Death Most Monumental | (2020) | |
| A Snowball's Chance in Hell | (2020) | |
| Ahead of the Game | (2021) | |
| An Isolated Incident | (2021) | |
| Colder than the Grave | (2021) | |
If You Like J.D. Kirk Books, You'll Love…
A Litter of Bones is the first book in the series of DCI Logan books. The story begins ten years ago when Logan stopped a serial killer who focused on children. The killer was known as "Mister Whisper" and the case was really hard on Logan. It ended up costing him his marriage and he developed a big drinking problem. A decade later, he works with Glasgow's Major Investigations Team, but he is still haunted by all he saw and did back then. Now, another child has disappeared and there are a lot of similarities to his original case. Did he catch the wrong man back then? No matter what the answer, he needs to work fast to catch the killer before they strike again.
Another good book in the series is called A Death Most Monumental. Logan gets a brutal case this time around as the remains of a woman are found hanging from the Glenfinnan Monument in the Highlands of Scotland. As Jack investigates the victim, he finds that this case may have some huge international consequences. The press is watching his every move while a billionaire and former FBI agent are breathing down his neck. Jack has tons of pressure on him in this one.
Order of Books » Authors » Order of J.D. Kirk Books