Order of Aliette de Bodard Books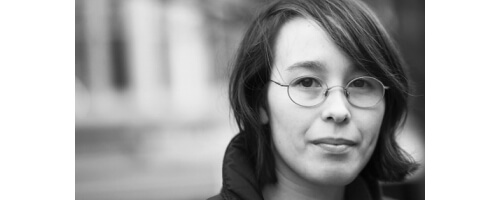 Aliette de Bodard is a science fiction and fantasy writer who was born in the US, but grew up in France. Despite growing up in the gorgeous city of Paris, her parents insisted that she speak English from an early age and her books are available in the English language.
She was interested in science fiction from a young age through Isaac Asimov and began her interest in fantasy thanks to Ursula Le Guin's The Earthsea Quartet. She went to college for engineering and began writing as a distraction from her course load. She found a real love for it during this time and decided to attend Orson Scott Card's Literary Bootcamp to sharpen her skills. She would then win a writing contest, the Writers of the Future, and things took off from there.
Publication Order of Obsidian and Blood Books
Publication Order of Dominion of the Fallen Books
Publication Order of Dragons and Blades Books
Publication Order of Standalone Novels
Publication Order of Short Stories/Novellas
Publication Order of Short Story Collections
Publication Order of Fox Spirit Books of Monsters Books
(with Lewis Shiner, Tendai Huchu, Cory Doctorow, Tobias S. Buckell, Ken Liu, Nnedi Okorafor, , , Tade Thompson, , , , , , , Sarah Lotz, , , , , Darcie Little Badger)
Publication Order of Xuya Universe Books
Publication Order of Xuya Universe Romance Books
Publication Order of Anthologies
If You Like Aliette de Bodard Books, You'll Love…
Servant of the Underworld is the first book in the Obsidian and Blood series. The only thing that keeps the sun in the sky and the plants growing is human sacrifice and the magic of living blood in this world. When a Priestess disappears from a room that is found drenched in blood, Acatl is called in to investigate. He's the High Priest of the Dead and he has a unique connection as his estranged brother is involved here. He soon finds himself deep in a world of political and magical intrigues that go all the way up to the gods themselves.
A popular book by de Bodard is On a Red Station, Drifting. This book is apart of the popular Xuya universe and follows the inhabitants of Prosper Station. For years they have thrived, but war changes everything. Many of their brightest minds have been called away and the station is being drained by refugees. It's up to Station Mistress Quyen and the Honoured Ancestress to keep things straight before things fall apart.
Order of Books » Authors »