Order of Alistair MacLean Books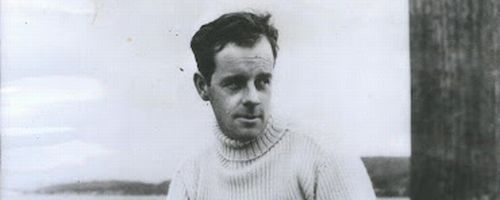 Alistair MacLean (1922-1987) was a Scottish novelist of thrillers and adventures. His novels The Guns of Navarone, Ice Station Zebra and Where Eagles Dare were all adapted into successful films. His novels do not include much sex or romance because he believed it would slow down the action.
His first four novels (H.M.S. Ulysses up to The Last Frontier) were third-persona narratives, mostly set during WWII and were somewhat epic in tone. His next four (or six if you include his Ian Stuart novels; starting with Night Without End up to Ice Station Zebra) were first person narratives set in contemporary times. The next six (When Eight Bells Toll to Bear Island) were not consistent in theme but were considered to be high quality work. His last twelve (starting with The Way to Dusty Death) were weak, considered to be lazy and too reliant on dialogue. Below is a list of Alistair MacLean's books in order of when they were originally published:
Publication Order of Guns of Navarone Books
Publication Order of Alistair MacLean's UNACO Books
Publication Order of Standalone Novels
Publication Order of Alastair MacLean Short Story Collections
Publication Order of Alastair MacLean Non-Fiction Books
Notes: The Last Frontier is also titled The Secret Ways. The Dark Crusaders was also published under the title The Black Shrike. The novels Death Train, Night Watch, Red Alert, Time of the Assassins, Dead Halt, Code Breaker and Rendezvous were co-authored by Alastair MacNeill. Hostage Train and Air Force One is Down were co-authored by John Denis. Prime Target and Borrowed Time was co-authored by Hugh Miller.
If You Like Alistair MacLean Books, You'll Love…
Shop Worldwide: Amazon.com | Amazon.co.uk | Amazon.ca
Order of Books » Authors » Order of Alistair MacLean Books
3 Responses to "Order of Alistair MacLean Books"