Order of Alix E. Harrow Books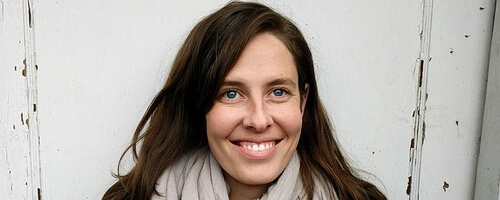 Alix E. Harrow is an American science-fiction author who made her novel writing debut in 2019 with The Ten Thousand Doors of January. Before moving to full-length novels, Harrow wrote short fiction and she won a Hugo Award in 2019 for her story, A Witch's Guide to Escape: A Practical Compendium of Portal Fantasies.
Harrow was born and raised in Kentucky. She would stay there until heading to the University of Vermont where she earned her master's degree in history. She has written numerous short fiction stories that have appeared in Shimmer, Strange Horizons, Tor.com, and Apex. Before turning to writing full-time, Harrow was an academic historian who taught African and African American history at Eastern Kentucky University's eCampus. After much moving around in her life with library cards in five different states, she currently lives in Berea, Kentucky with her husband, son, and their pets.
Publication Order of Fractured Fables Books
Publication Order of Standalone Novels
Publication Order of Short Stories/Novellas
Publication Order of Into Shadow Books
Publication Order of Anthologies
If You Like Alix E. Harrow Books, You'll Love…
Alix's debut, The Ten Thousand Doors of January, is considered to be her love letter to stories and storytellers. The book starts in the early 1900s as a young woman named January Scaller is ward to the wealthy Mr. Locke and finds herself living a pampered life. She spends her days in a sprawling mansion that she doesn't feel like she belongs in. The halls are decorated with artifacts that are carefully maintained, but ignored and out of place. That is how January is starting to feel about her life here until she finds a strange book. She's drawn to the book as it carries the scent of other worlds, and tells a story of secret doors, adventure and love. The book simultaneously keeps her hooks as it reveals impossible truths about the world while also telling a story that is entwined with her own.
Order of Books » Authors »