Order of Amanda Ashley Books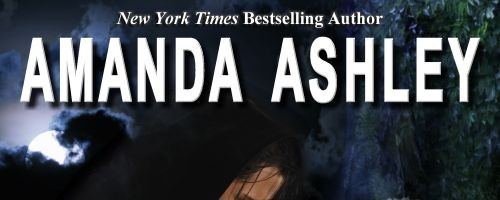 Amanda Ashley is the pen name of American author Madeline Baker, who uses this pen name to write paranormal romance novels. She writes the Children of the Night series. As Madeline Baker, she had written several western romances and loved writing so much that she began writing vampire romance as Amanda Ashley.
Amanda Ashley (as a pen name) debuted in 1995 with the novel Embrace the Night. Below is a list of Amanda Ashley's books in order of when they were originally published:
Publication Order of Morgan Creek Books
Publication Order of Brynn Tor Books
Publication Order of Embrace Books
Publication Order of Enchant Books
Publication Order of Vampire Trilogy Books
Publication Order of Children Of The Night Books
Publication Order of Everlasting Books
Publication Order of Bound Books
Publication Order of Standalone Novels
Publication Order of Short Stories/Novellas
Publication Order of Short Story Collections
Publication Order of Anthologies
Notes: After Twilight also contains stories by Christine Feehan and Ronda Thompson. Midnight Pleasures also includes stories from Sherrilyn Kenyon, Maggie Shayne and Ronda Thompson.
If You Like Amanda Ashley Books, You'll Love…
Amanda Ashley Synopses: Embrace the Night by Amanda Ashley is the first book in the Embrace Trilogy. Cursed by the darkness, he searches through the ages for the redeeming light, the one who can save him. She fears the handsome stranger whose eyes promise ecstasy while his mouth whispers dark secrets. Apart, they will face a destiny of despair. Together, they will share undying passion.
In Shades of Gray by Amanda Ashley (book 1 of her Vampire series), while lost in darkness, Grigori found new sustenance in the light of Marisa's love, and new purpose in his life. Only he could protect her from the evil that stalked the night. Now, hungering for her bittersweet caress, he vowed to show her that not all of the undead were monsters, and that somewhere between the black and white of damnation and desire lay infinite shades of gray.
In Deeper Than the Night by Amanda Ashley, there's something different about Alexander Claybourne. With his dark, mesmerizing features, the seductive stranger looks every inch as if he were a vampire. Kara Crawford laughed at local talk of creatures lurking in the dark. She never imagined Alex was one.
Order of Books » Authors » Order of Amanda Ashley Books