Order of Amanda Flower Books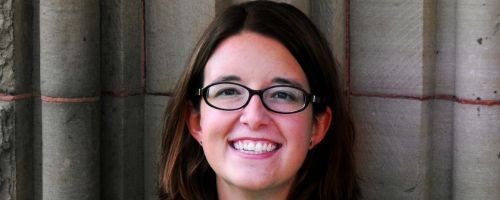 Amanda Flower is an American author of cozy mystery and children's novels. She began writing when she was in elementary school when she found out she could make the other kids laugh with her writing. Amanda works as an adult services library for a Cleveland area library. She also writes as Isabella Alan.
Amanda Flower made her debut as a novelist in 2010 with the novel Maid of Murder, beginning her India Hayes series. The novel was nominated for an Agatha Award. Below is a list of Amanda Flower's books in order of when they were originally published:
Publication Order of Amish Candy Shop Mystery Books
Chronological Order of Amish Candy Shop Mystery Books
Publication Order of An Amish Matchmaker Mystery Books
Publication Order of Andi Boggs Books
Publication Order of Appleseed Creek Books
Publication Order of Farm to Table Mysteries Books
Publication Order of India Hayes Books
Publication Order of Living History Museum Books
Publication Order of A Magical Bookshop Mystery Books
Publication Order of A Magic Garden Mystery Books
Publication Order of Piper and Porter Mystery Books
If You Like Amanda Flower Books, You'll Love…
Amanda Flower Synopses: Maid of Murder is the first book in Amanda Flower's India Hayes series. India Hayes, a college librarian and reluctant bridesmaid, is thrown into the role of amateur detective as she tracks down the person who murdered her childhood friend and framed her brother for the murder.
Andi Unexpected by Amanda Flower is the first Andi Boggs novel. After the sudden death of their parents in the jungles of Central America, twelve-year-old science geek Andora 'Andi' Boggs and her diva teenager of a sister, Bethany, move to rural Killdeer, Ohio to live with their eccentric twenty-something aunt. And while the timeworn house has been home to the Boggs family for generations, Andi doesn't feel at home at all. Exploring the attic in her grief, she discovers proof of another Andora Boggs in the family tree hidden in a trunk from the 1930s. Despite the meddling of the citizens of Killdeer, Andi and her new friend, Colin Carter, are determined to find out who this first Andora was, how she vanished, and why no one in town wants to talk about her. As more and more unanswered questions pile up, Andi and Colin must decide who they can trust with their secrets and who is interested in Andora's story for the wrong reasons.
Order of Books » Authors » Order of Amanda Flower Books