Order of Amber Cowie Books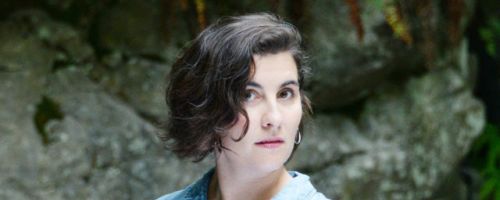 Amber Cowie is a Canadian author of mystery/thriller novels. She is also a freelance writer. Amber holds an undergraduate degree from the University of Victoria. Her work has appeared in such publications as the New York Times, Salon, The Globe and Mail, and others. She enjoys skiing, running, and writing stories that fill her search history with unnerving entries. Amber lives on the west coast of British Columbia with her family.

Amber Cowie made her debut as a novelist in 2018 with Rapid Falls. Below is a list of Amber Cowie's books in order of when they were originally published:
Publication Order of Standalone Novels
If You Like Amber Cowie Books, You'll Love…
Amber Cowie Synopses: Rapid Falls by Amber Cowie is a standalone novel. It's been twenty years since Cara's boyfriend died in a horrible accident and her sister, Anna, was sent to prison. The tragedy is now a local legend, but Cara has moved on to have a successful career and a happy family. Pity about Anna. Recently released from incarceration, she's battling addiction, guilt, and shame – a broken life. Cara's forgiveness seems to be the only thing that helps her attempt to get things back to normal.
But as Anna pulls herself together, her memories of that night on the bridge start to come into focus. And few of them match her sister's.
As past secrets unfold and nothing is what she once thought, Anna desperately searches for the truth. But what if Cara doesn't want her to find it?
Raven Lane is a standalone title by Amber Cowie. Esme and Benedict Werner are enjoying life in a tight-knit community until an accident in their cul-de-sac ends in the tragic sudden death of one of their dearest neighbors. After vindicating eyewitness accounts morph into contradictory memories, suspicion, and unaccountable accusations, Benedict is arrested. Esme's life, too, is changed forever.
As the neighborhood largely turns against her and her family, Esme has time to think about her past and what her next step is. Then her fellow residents start looking deeper, questioning one another, and themselves, about hidden lies and betrayals.
Esme has more than her share of secrets. And the consequences of what happened on that fateful late-summer evening on Raven Lane are ongoing. When the mask of civility slips, can friends and neighbors recover from seeing what truths lie beneath?
Loss Lake is a standalone title by Amber Cowie. Recently widowed, Mallory Dent has made the impulsive decision to pack up and move away. In remote McNamara, nestled in the northern mountains, she can escape her grief, guilt, and pain. But the day Mallory arrives, death follows her, lapping just outside her door. A woman's body is found floating in Loss Lake – and it's not the first death on its shores. Locals talk about a monster in the depths with an almost disturbing reverence.
Sergeant Joel Benson understands Mallory's unease. Years ago, his own brother was killed in the home Mallory now owns. But that was just a tragic accident. Wasn't it? The more Mallory investigates, the more she begins to fear. Maybe there are monsters in McNamara. Maybe some have followed her there.
As a winter storm bears down, the refuge Mallory sought has become a trap. It's time to face her past, the secrets behind the town's friendly faces, and a reckoning that will shatter the eerie, icy calm of Loss Lake.
Order of Books » Authors » Order of Amber Cowie Books