Order of Brianna Labuskes Books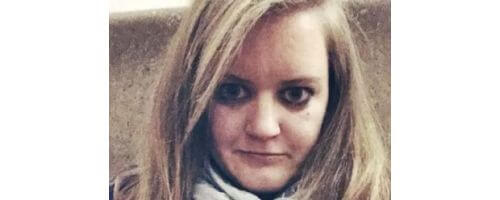 Brianna Labuskes is an American author of crime thrillers and historical romance novels. In addition to her career as an author, she has also worked as an editor for both national media companies like Politico as well as small-town newspapers.
Labuskes was born in Harrisburg, Pennsylvania and stayed in state for college as she graduated from Penn State University. She graduated with a degree in journalism and used her degree to get numerous editing jobs as mentioned above. She currently lives in Washington, DC where she enjoys hiking, kayaking, and trying out the best of the local brunch scene.
Publication Order of Gretchen White Books
Publication Order of Standalone Novels
| | | |
| --- | --- | --- |
| One Step Behind | (2016) | |
| It Ends With Her | (2018) | |
| Girls of Glass | (2019) | |
| Black Rock Bay | (2019) | |
| Her Final Words | (2020) | |
| The Librarian of Burned Books | (2023) | |
If You Like Brianna Labuskes Books, You'll Love…
It Ends With Her is a crime-thriller from Labuskes. The book follows FBI special agent Clarke Sinclair who has been tracking a serial killer across the country for years. He's had a pattern for years and has never broken it, until now. As the killer's MO has changed, so too will Clarke's investigation. What she doesn't realize is that the MO might not have change at all and that the killer is hoping to lure her into a trap. The killer's game is now centered on her and one way or another, it ends with her.
One Step Behind is Labuske's historical romance novel. Set in 1812 London, Gemma Lancaster is on a mission to avenge her cousin's murder. Her plan involves infilitrating high society, but what she would never have guessed is that she would end up in the arms of a thief. She finds Lucas Stone breaking into a safe and makes that assumption about him, but he is actually much more. He is actually the Earl of Winchester and has a mission of his own, to catch a blackmailer. While the two are both after villains, their paths will continue to cross and the spark between them will grow.
Order of Books » Authors » Order of Brianna Labuskes Books