Order of Blake Pierce Books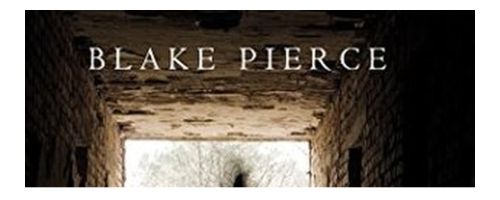 Blake Pierce is the author of the hit Riley Paige mystery series of books. In addition to that series, he's also written the Keri Locke Mystery, MacKenzie White Mystery, Avery Black Mystery, and Chloe Fie Pyshological Suspense series, among others. Pierce is a big time reader and a lifelong fan of the mystery and thriller genres, something that shows in the writing of his hit books.
While Pierce has written multiple books, the Riley Paige series has been his most popular for sure. He's even gone so far as to write the Making of Riley Paige series to go with it.
Publication Order of Riley Paige Mystery Books
Publication Order of Making of Riley Paige Books
Publication Order of Mackenzie White Mysteries Books
Publication Order of Adele Sharp Books
Publication Order of Avery Black Mysteries Books
Publication Order of Chloe Fine Mystery Books
Publication Order of A European Voyage Books
Publication Order of Jessie Hunt Books
Publication Order of Kate Wise Mystery Books
Publication Order of Keri Locke Books
Publication Order of Zoe Prime Books
If You Like Blake Pierce Books, You'll Love…
Next Door is the first book in the Chloe Fine psychological suspense mystery series. The book follows Chloe Fine, a FBI Evidence Response Team intern, who finds herself leading her own investigation back home. Her twin sister has troubles and asks for her help which brings her back to her small hometown. The small, suburban town has a dark side and she begins to see all of it. She is haunted by her own past of her mother's mysterious death and her father's imprisonment, and ends up in an investigation of her own when a fresh body is found in town.
Another series by Pierce is the Kate Pierce series and the first book is called If She Knew. Kate Wise is a retired FBI agent and an empty nester. At the age of 55, she is looking to live a quiet suburban life and take life easy after her tough career in the FBI. That all changes when her friend's daughter is murdered in a home invasion and her former skills can help her friend find the killer. The killer is targeting suburban moms in perfect marriages, and Kate must sift through the town's seedy underbelly to stop the killer from taking more lives.
Order of Books » Authors » Order of Blake Pierce Books