Order of Amber Lynn Natusch Books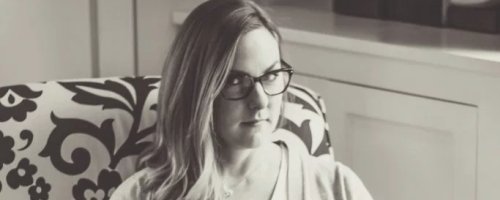 Amber Lynn Natusch is a Canadian author best known for her bestselling Caged series of adult books. She is also the author of the Unborn series and spread her wings into YA with the Hometown Antihero series.
Natusch was born and raised in Winnipeg and maintains a strong bond to her Canadian roots. She now works with her husband running a chiropractic business, and two work together to raise their two children. In her free time, of which there is little, she enjoys dancing and practicing Muay Thai.
Publication Order of Caged Books
Publication Order of Light and Shadow Books
Publication Order of Unborn Books
Publication Order of Force of Nature Books
Publication Order of Blue-Eyed Bomb Books
Publication Order of Hometown Antihero Books
Publication Order of Supernatural Misfits Academy Books
(with Marty Mayberry)
Publication Order of Witches of the Gilded Lilies Books
Publication Order of The Zodiac Curse: Harem of Shadows Books
Publication Order of Standalone Novels
Publication Order of Immortal Vices and Virtues Books
If You Like Amber Lynn Natusch Books, You'll Love…
Unborn is the first book in the Unborn series. The book sees Khara who has spent the past few centuries learning everything about the Underworld, but she's never really found her place in it. When she's torn from her home, the mystery of her origins becomes more important to her than ever, and she seeks salvation in Detroit. She hooks up with a group of immortal warriors who protect the city and the group works to help her uncover the secrets of who she is. With unholy forces hunting her and time running out, she'll find herself drawn closer to an arrogant fallen angel.
Another series by Natusch is Caged and the first book is called Caged. Ruby is struggling with the death of her parents and finds herself alone, dealing with a world of lies, betrayal, and the supernatural. Her parents kept her sheltered and she is forced to learn fast which takes her down a rocky road. She is on the search for answers and finds herself drawn to two mysterious men. They make her choose and she chooses wrongly which leads to her needing to rely on herself to avoid spending an eternity imprisoned.
Order of Books » Authors » Order of Amber Lynn Natusch Books