Order of Dannika Dark Books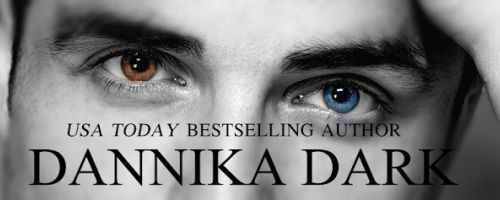 Dannika Dark is an American author of adult urban fantasy and paranormal romance novels. She writes the Mageri and Seven series. Dannika was born on a U.S. military base and had travelled the world before she was 9 years old. She now lives in the South. When she's not writing, Dannika loves to create digital art, and actually designs all of her own book covers. She also enjoys watching sci-fi/fantasy movies, a good read (which could be paranormal romance, urban fantasy, fiction or anything else that grabs her attention) and eating toffee.
Dannika Dark published her first novel, entitled Sterling, in 2011. Below is a list of Dannika Dark's books in order of when they were originally released:
Publication Order of Mageri Books
Publication Order of Seven Books
Publication Order of Black Arrowhead Books
Publication Order of Crossbreed Books
Publication Order of Mageri World Books
Publication Order of Black Arrowhead Books
If You Like Dannika Dark Books, You'll Love…
Dannika Dark Synopsis: Sterling by Dannika Dark is the first book in the Mageri series. Zoe Merrick was living a normal life until she was attacked and left for dead in the middle of the night. An ex-soldier named Adam found her, covered in blood, and took her in. Zoe didn't just survive that night – she underwent a physical transformation and acquired unexplainable abilities. Severed from her old life, her frustration grows as she tries to comprehend what's happening to her. Serendipity leads her to Justus De Gradi. He's handsome, arrogant, and not entirely human. Through Justus, Zoe learns the truth about what she is and where she belongs. A young Mage is vulnerable in this dangerous world. The only way Zoe will understand her power is by putting her trust in a stranger and accepting the protection that he offers. When her immortal freedom is threatened by the one man who has a right to claim her, Zoe learns the cost of freedom… and the value of loyalty.
Order of Books » Authors » Order of Dannika Dark Books