Order of Andrew James Greig Books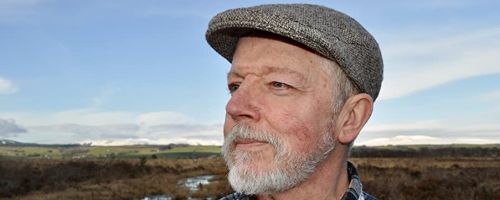 Andrew James Greig is a British author of crime fiction novels and non-fiction books. Andrew was born in London, and recalls many happy memories exploring the city via the Underground. When he was a teenager, he moved to Wales, and instead of exploring streets, he was exploring the hedgerows and rivers. His next destination was Bristol, where he became a musician, and found his talent for live sound engineering, which led him to tour around the world. Andrew now resides in Scotland with his family, where he explores the Highlands and the Islands.
Andrew James Greig made his debut as a novelist in 2018 with the fantasy novel One is One. Below is a list of Andrew James Greig's books in order of when they were first published:
Publication Order of Standalone Novels
Publication Order of Non-Fiction Books
If You Like Andrew James Greig Books, You'll Love…
Andrew James Greig Synopsis: Whirligig is a standalone novel by Andrew James Greig. Just outside a sleepy Highland town, a gamekeeper is found hanging lifeless from a tree. The local police investigate an apparent suicide, only to find he's been snared as efficiently as the rabbit suspended beside him. As the body count rises, the desperate hunt is on to find the murderer before any more people die. But the town doesn't give up its secrets easily, and who makes the intricate clockwork mechanisms carved from bone and wood found at each crime?
Whirligig is a tartan noir like no other; an exposé of the corruption pervading a small Highland community and the damage this inflicts on society's most vulnerable. What happens when those placed in positions of trust look the other way; when those charged with our protection are inadequate to the challenge; when the only justice is that served by those who have been sinned against?
Introducing DI James Corstophine – a man still grieving for a wife lost to cancer; his small close-knit team of passed-over police and their quiet Highland town. He's up against a killer who plays him as easily as a child. For a man whose been treading water since the death of his wife, he's facing a metaphorical flood of biblical proportions as he struggles to understand why these murders are happening, and who is behind each carefully planned execution. All the time, the clock is ticking.
Order of Books » Authors »