Order of Anita Shreve Books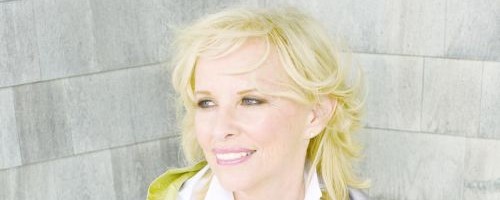 Anita Shreve was an American author of women's fiction, historical fiction, literary fiction, romantic fiction, psychological thrillers, family saga and non-fiction. She considers Edith Wharton and Eugene O'Neill her influences, having read them during high school. Anita was working as a high school teacher when she decided to quit her job and start writing. She has also taught creative writing at Amherst College and worked as a journalist in Nairobi, Kenya. Anita lives in Massachusetts, was married to a man she met when she was 13 and had two children and three stepchildren.
Anita passed on March 29th, 2018.
Anita Shreve made her literary debut with the short story Past the Island, Drifting in 1975. During the mid-to-late '80s, she wrote non-fiction and collaborated on two occasions with Dr. Lawrence Balter. Her first novel was published in 1989 and titled Eden Close. Below is a list of Anita Shreve's books in order of when they were first published (as well as in chronological order):
Publication Order of Fortune's Rocks Quartet Books
Chronological Order of Fortune's Rocks Quartet Books
Publication Order of Standalone Novels
Publication Order of Non-Fiction Books
Note: Who's in Control and Dr. Balter's Child Sense are co-authored with Lawrence Balter.
If You Like Anita Shreve Books, You'll Love…
Anita Shreve Synopses: Stella Bain is a standalone novel by Anita Shreve set during World War I. The titular character is an American woman wh is found in a garden in London, suffering from a severe case of shell shock. A surgeon named August Bridge and his wife agree to take her in, but the surgeon soon develops a deep interest in her. Stella was working as a nurse's aide, but cannot recall anything prior to four months ago when she was found wounded on a battlefield in France.
In Rescue, Peter Webster is a new paramedic who rescues a woman who should be dead. The woman (Sheila Arsenault) is now all he can think about, which develops into a love affair that produces a daughter (Rowan). Fast forward 18 years and Peter is raising their daughter as a single parent, but Rowan needs personal guidance that Peter cannot provide. He decides to seek Sheila out, but in doing so will dig up all of the questions he wanted to keep from Rowan.
Shop Worldwide: Amazon.com | Amazon.co.uk | Amazon.ca
Order of Books » Authors » Order of Anita Shreve Books