Order of Ann Napolitano Books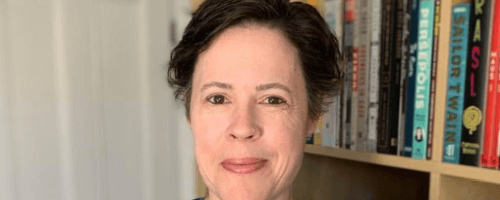 Ann Napolitano is an author of literary fiction and historical fiction. She is a New York Times bestselling author. Ann earned her MFA from New York University, and has taught fiction writing at Brooklyn College, NYU's School of Continuing and Professional Studies, and Gotham Writers' Workshop. Her novel Dear Edward was named one of the best books of 2020 by The Washington Post, The Boston Globe, Real Simple, Fast Company, Women's World, Parade, LibraryReads and Amazon.
Ann Napolitano made her debut as a novelist in 2004 with Within Arm's Reach. Below is a list of Ann Napolitano's books in order of when they were originally released:
Publication Order of Standalone Novels
If You Like Ann Napolitano Books, You'll Love…
Ann Napolitano Synopses: Hello Beautiful by Ann Napolitano is a standalone novel. In the shadow of a tragic past, William Waters finds solace and love when he meets the vibrant and driven Julia Padavano during their college years. Drawn into Julia's close-knit family, William experiences a newfound sense of belonging and contentment, basking in the loving chaos that surrounds the Padavano household, filled with the four inseparable sisters.
Sylvie, the dreamer, loses herself in the pages of books. Cecelia, the free-spirited artist, embraces life's creativity. Emeline, the caregiver, nurtures the family with unwavering devotion. Together, the Padavano sisters create a loving and supportive home for William.
However, shadows from William's past resurface, casting doubt on their future together and threatening the unbreakable bond between the sisters. A catastrophic family rift emerges, altering the course of their lives for generations to come.
As Julia's carefully crafted plans for their future are jeopardized, the sisters must confront the darkness that threatens to tear them apart. Will their unshakeable loyalty and love for each other be strong enough to mend the fractures and draw them back together when it matters most?
Dear Edward by Ann Napolitano follows twelve-year-old Edward Adler and his family as they embark on a fateful flight from Newark to Los Angeles. Along with 183 other passengers, each with their own dreams, fears, and aspirations, the plane carries a diverse group of individuals from all walks of life.
Tragedy strikes when the plane crashes halfway across the country, leaving Edward as the sole survivor. His unimaginable loss and survivor's guilt propel him into the national spotlight, capturing the attention of a grieving nation.
Struggling to cope with the overwhelming grief and a world without his loved ones, Edward feels a profound connection to the plane and its passengers. A part of him remains suspended in the sky, forever tied to the tragic event that changed his life.
As Edward navigates through grief and survivor's guilt, he embarks on a profound journey of self-discovery. With the nation watching, he seeks answers to some of life's most profound questions: How does one find the strength to move forward after losing everything? How can safety be regained after such a traumatic experience? And most importantly, how can meaning be found in a life that has been so profoundly altered?
Order of Books » Authors »