Order of Anna Bennett Books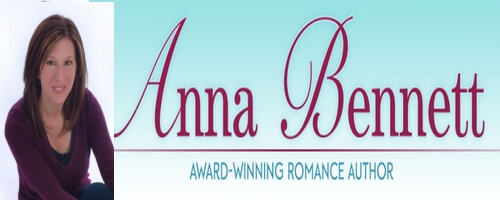 Anna Bennett is an award-winning author who his best known as the author of the Wayward Wallflowers and Debutante Diaries series of books. She writes in the historical romance, an idea that came to her when studying in London during a semester at college.
Bennett was a fan of romance novels since she was a teenager who took them from her mother's bookshelf. She worked as a software analyst for awhile and did some other careers as well, but it was writing that stayed in her heart and kept calling to her. Bennett lives in Maryland with her husband and children.
Publication Order of Debutante Diaries Books
Publication Order of Rogues to Lovers Books
Publication Order of The Wayward Wallflowers Books
Publication Order of Wild Wicked Highlanders Books
Publication Order of Anthologies
If You Like Anna Bennett Books, You'll Love…
My Brown-Eyed Earl is the first book in the Wayward Wallflowers series. The book introduces us to Miss Margaret Lacey and William Ryder, Earl of Castleton. The two were betrothed at one point, but Lacey bowed out of the engagement and her life was never the same. She had a tragic accident that took a lot away from her and made her marriage hopes slip away. When a Ryder needs a governess to help raise the young twins in his care, Lacey needs the job and convinces Will to hire her. The arrangement works well for the two of them, but what they soon learn is that those old feelings are right there bubbling at the surface.
The first book in the Debutante Diaries is First Earl I See Tonight. David Gray was recently jilted by his fiance and has decided that marriage is not for him. He is renovating a country house and isn't interested in a relationship right now. Miss Fiona Hartley has other ideas though as she needs money to pay off a blackmailer and the earl seems to be the perfect match. She's not looking for love, but to save her sister and will marry to do it. What neither of them realize is that sometimes you don't look for love, but it finds you anyway.
Order of Books » Authors » Order of Anna Bennett Books