Order of Anna Burns Books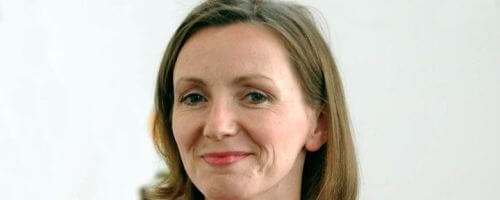 Anna Burns is an Irish author best known for writing novels like No Bones, Little Constructions and Milkman. Her novel Milkman was the winner of the Man Booker Prize in 2018 as well as the 2020 International Dublin Literary Award.. The book was also shortlisted for the Women's Prize for Fiction 2019.
Burns was born in Belfast, but she made her way to London in the 1980s. She now makes her home in East Sussex. She published her first novel, No Bones, in 2001 and it was the winner of the 2001 Winifred Holtby Memorial Prize presented by the Royal Society of Literature for the best regional novel of the year in the United Kingdom and Ireland.
Publication Order of Standalone Novels
Publication Order of Short Stories/Novellas
If You Like Anna Burns Books, You'll Love…
Milkman takes place in an unnamed city where middle sister stands out for all of the wrong reasons. People notice her because she reads while walking and lately she has been taking French classes at night downtown. Now, a local paramilitary known as the milkman has begun pursuing her. She attempts to avoid him and hopes that her mother won't find out about the man, but rumors quickly spread in the small town and now the threat of violence is lingering.
Burns is also the author of Little Consequences. In this book, the Doe clan lives in a small town of Tiptoe Floorboard. The family is made up of criminals and victims who have the run of the place. However, there are signs that the family's patriarch, John, time at the top is coming to an end. The stage for a confrontation is set when Jetty Doe breakings into a gun store and makes off with a weapon. As she makes her way across town, the narrator takes the reader on a journey as it tells the story and happenings of various members of the Doe clan.
Order of Books » Authors »