Order of Anna Jansson Books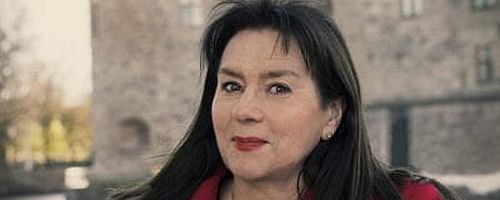 Anna Jansson is a Swedish crime writer best known for writing books featuring Maria Wern.
Jansson began writing novels in 1997 after a long career working for a nurse. She started as a surgeon nurse, but end up transferring as she had issues seeing blood. Anna worked as a nurse for twenty years and felt it was time to try something new. She realized by being a nurse that many of her patients were about to die without doing what they really wanted so she decided that it was time to try her hand at writing.
Publication Order of Maria Wern Books
If You Like Anna Jansson Books, You'll Love…
Strange Bird sees the bird flu pandemic reach Gotland Island. The island is filled with panic as everyone is frantic for a cure. Tensions are high and there is a lot of finger pointing going on. Now, the hunt for scapegoats begins and extremist, anti-immigrant groups gain ground. Nurse Sandra Haggg makes a discovery at the health clinic, but it is a discovery that will cost her life. Her death will lead to Detective Inspector Maria Wern assigned to solve the murder.
Killer's Island takes place in the mythic town of Visby on the Swedish island Gotland where a brutal murder has just taken place. The island has long had a myth about the White-Sea Lady. The myth has existed ever since Tjelvar, the first man on Gotland, lit a fire 3,000 years ago and the island rose out of the sea. The story is of a young woman who drowned in the sea on her wedding night and has since tried to lure men down to the deadly waters. The myth comes to life one morning when a nurse is found murdered and placed for public display, dressed as a bride holding flowers.
Order of Books » Authors » Order of Anna Jansson Books